Tenant Fees Bill Comes Into Force June 1st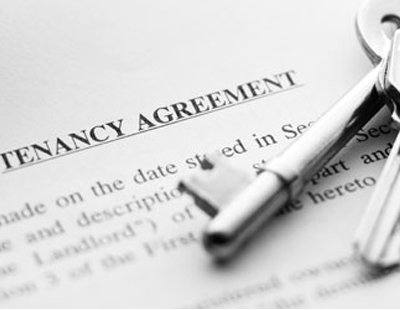 So finally, the Tenant Fees Bill has made its way through Parliament and (subject to Royal Assent) will come into force on June 1st 2019.
Once it does, Letting Agents or Landlords will only be allowed to take payments for rent and deposits from tenants - with rules around the size of the deposits and how they are dealt with significantly tightened.
Deposits will be limited to the equivalent of five weeks rent, where annual rent is below £50,000 and deposits for tenancies where the annual rent is £50,000 or more are limited to the equivalent of 6 weeks rent. There are also new, stricter rules on holding deposits.
Holding deposits will be limited to a maximum of 1 week's rent and subject to statutory legislation on the repayment of this should the tenancy not go ahead.
Aside from being able to charge for damages caused by the tenant, there are just two other 'default fees' that Letting Agents or Landlords will be able to charge
if the tenant loses their keys or
These fees will also be limited.
In the case of lost keys, Letting Agents or Landlords can charge for the cost of replacing them and reasonable costs. However, these costs must be evidenced in writing, for example through receipts for the keys and petrol used etc. A charge cannot be made for time or the inconvenience.
When it comes to rent arrears, the government's new rules say you can charge 3% above the Bank of England base rate in interest, from the date. At the time of writing this would be 3.75% interest.
In practice, this will usually be for a tiny amount of money. While it will be calculated on an individual basis, a tenant who is two months late paying a month's rent (set at the national average) could be charged just £4.22.
Letting Agents or Landlords can still charge for a change to the tenancy requested by the tenant, with £50 considered the 'norm' in government guidance. Any charge above this figure would need to be backed up with written evidence.
Similarly, if tenant wants to leave the contract early, they will be liable to pay the rent up to a maximum of the length of the fixed term of the contract.
What tenancy types does this legislation apply to?
Only ASTs, student accommodation, and licences are covered by this legislation. Company lets and non-assured tenancies will be exempt.
The consequences for charging a fee that is not permitted are far reaching.
Tenants will be able to reclaim the money they have paid via the county court - with interest - and trading standards will be able to fine you up to £30,000.
Letting Agents and Landlords will also be unable to serve a Section 21 notice if you have charged a tenant a fee where you shouldn't have and kept the money.
Will the fees ban apply to older tenancies?
Not immediately. It will apply to renewals of tenancies, excluding statutory and contractual periodic tenancies that arise after the Tenant Fees Act comes into force.
After one year the ban will attach to pre-existing tenancies and clauses that charge fees in them will become ineffective. If a landlord or agent takes a prohibited payment after that date they will have 28 days to return it or be considered in breach of this legislation.
What fees are banned?
Anything not exempted, that the tenant (or someone acting on their behalf like a guarantor or parent) is required to pay as a condition of the 'grant, continuance, assignment, termination or renewal' of an assured shorthold tenancy or licence agreement.
This includes payments to third parties, either for services throughout the tenancy or for specific performance of a job and loans from third parties.
Examples of banned fees would be:
Charging for a guarantor form
Having the property de-flead as a condition of allowing pets in the property
Requirements to have specific insurance providers
It is vital that Letting Agents and Landlords consider whether their current tenancy agreements and holding deposit forms are fit for purpose once the new legislation comes into force.
Having trouble keeping track of new legislation? - Estates IT, supplies award winning PCHomes software to the Estate/Letting Agents industry, which manages all your documentation effortlessly. There is a specific module for tracking and maintaining licences, compliance and document information.
Book a demo for PCHomes Plus