Tenant Fees Ban Comes Into Force June 1st 2019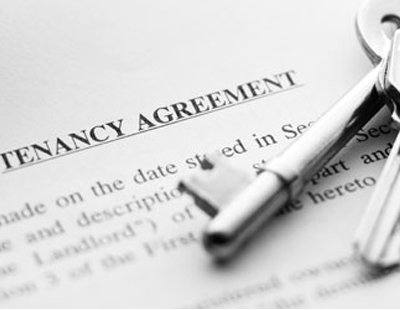 Tenant Fees Act 2019
From 1st June 2019 it will be illegal in England to charge any fees to tenants, licensees, guarantors, relevant persons or anyone acting on their behalf or guaranteeing their rent, other than a set list of 'Permitted Payments' on new tenancies.
There are a number of things you will need to do well in advance to make sure you will be compliant when the ban starts.
You must display relevant permitted fees, as well as details of your Client Money Protection and redress schemes on your company website, in your place of business and on any third-party websites that you advertise on such as property portals. Estates IT can send these details automatically to portals for you which will save you time in adding the details on each individual property.
If you have a Website built by Estates IT, we will publish details of your permitted fees and CMP & redress schemes on your website.
You will also want to make sure that any letters and tenancy agreements you use will comply with the new law. Training for Professionals provide a suite of letters for PCHomes which will automatically update whenever there is a change in legislation, and the new updated TFP letters pack will be made available shortly in PCHomes version 7.
The government have published guidance notes for agents and landlords which we have linked to at the end of this email, but here we have tried to condense their 59 pages into a summarised, easy to read synopsis and answer some of the questions you may have.
Please note that this document is not intended to be taken as legal advice and Estates It Ltd are not legal experts. If you are in any doubt we suggest you consult your own legal adviser or take out a subscription to the Training for Professionals legal helpline which you can sign up to at https://www.estatesit.com/training-for-professionals
What are 'Permitted Payments'?
There is a set list of payments that will be 'permitted', and you may only charge the following to tenants:
The Rent. You must not charge more in the early part of the tenancy than over the rest of the tenancy, however you may vary the rent during the first year if agreed by the tenant, once the tenancy has started, or if the tenancy is subject to a rent review clause that allows both increases and decreases in rent.
A refundable tenancy deposit . This will be capped at 5 weeks rent where the annual rental income is under £50,000, or 6 weeks rent where the annual rental income exceeds £50,000. The deposit must be registered in a government backed deposit scheme.
A refundable holding deposit . This is capped at one weeks rent and must be either returned or offset against the refundable tenancy deposit within 7 days, or up to a maximum of 15 days – this is called the deadline for agreement if a tenancy has not yet been entered into. You may ONLY retain the holding deposit if the tenant provides false or deceptive information which affects your decision to rent the property to them, if they fail a right to rent check, or if the tenant withdraws from the agreement. If you have a case to withhold the holding deposit you must inform the tenant in writing within 7 days of deciding not to enter into an agreement or the deadline for agreement.
Default Fee - changes to the tenancy . Any charges to make changes to a tenancy agreement must be capped at £50 ( or reasonable costs if these are higher).
Default Fee - early termination of tenancies . You may charge early termination fees, as long as this does not exceed the financial loss that the landlord will suffer in permitting the early termination, or the reasonable costs incurred by the agent for arranging an early termination of a tenancy.
Default Fee - late payment of rent . You may only charge tenants a default fee of interest on rent that is 14 days or more overdue. The fee must not exceed interest of 3% above Bank of England's base rate for each day that the payment is outstanding. You may not charge for sending reminder letters.
Replacement of keys or other security devices if this has been written into the tenancy agreement, and the costs must be reasonable, or you may give the tenant the option of purchasing the replacement keys or fobs themselves.
Payments for utilities, communication services, TV licence and council tax. Tenants are still responsible for payment of their utilities, communication, TV Licences and council tax themselves.
It is important to remember that if you are going to charge a tenant any fees at all, your charges must be documented. You should keep all receipts and evidence that prove your costs, as you may need them at a later date.
What are 'Prohibited Payments'?
If you are charging any other fees or charges that are not on the list above, they are prohibited payments which are now outlawed under the ban and must not be charged. If you have charged any prohibited payments, you cannot evict a tenant using the Section 21 eviction procedure until you have repaid or returned any unlawfully charged fees or payments. Any fees you previously charged for any of the below will now be prohibited:
Admin fees.
Charges for preparing a tenancy agreement.
Charges for changes to tenancy agreements
Renewal of tenancy
Check in & check out fees.
Inventory costs.
Tenant referencing.
Credit checks.
End of tenancy cleaning.
Letters for late payment of rent
Any other charges that are not on the list of Permitted Payments
Are there relevant dates for the ban?
Yes, the ban will be introduced in 2 stages:
Any new tenancy agreements, student lets or licence to occupy agreements in the private rented sector started on or after 1st June 2019 will be subject to the ban. From this date, any costs associated with setting up, ending or renewing a tenancy will be the responsibility of the landlord or agent. Landlords or agents will not have to refund or repay any fees that have been paid prior to 1st June 2019.
For tenancies that were started before 1st June 2019 you can still charge fees until 31st May 2020, but only where these were required under the existing tenancy agreement.
From 1st June 2020 the ban on fees in the private rented sector will apply to ALL applicable tenancies and licences to occupy housing. Agents and landlords may not charge any fees which are not permitted payments after this date.
What this means in practice is that you can continue to charge fees for existing tenancy agreements or licences to occupy started before 1st June 2019. After 1st June 2020 only permitted payments can be charged, and should you charge a prohibited payment in error you must return the payment within 28 days. If you do not return the payment within the time limit you will be treated as if you unlawfully charged a prohibited fee
What happens if I breach the ban and charge a prohibited fee?
If you charge a prohibited fee on purpose:
If it is your first offence under the Tenant Fees Act 2019, these will usually be a civil offence with a financial penalty of up to £5,000 per offence. If you commit further offences within 5 years these will be criminal offences, which will incur a banning order offence under the Housing and Planning Act 2016. These offences can incur an unlimited fine. Local authorities may choose to impose a financial penalty of up to £30,000 as an alternative to prosecution.
Non-payment of a holding deposit is a civil offence and will have a financial penalty of up to £5,000 imposed.
If you charge a prohibited fee by mistake:
If you have charged a tenant a fee in error, you should refund the fee immediately, and certainly within 28 days. If you do not return the fee you will be treated as if you had charged the tenant a prohibited fee under the ban and the tenant will be free to seek redress.
Who will be enforcing the ban?
Trading Standards authorities will have a duty to uphold and enforce the ban, but district councils who are not Trading Standards authorities will have the power to enforce the ban should they choose to. Tenants and relevant persons will also have the right to recover unlawfully charged fees through the First Tier tribunal. Tenants may also apply to the agents redress scheme for repayment of unlawful fees. It is important to note that the Tenant Fees Act 2019 will prevent landlords gaining possession of their property through the Section 21 eviction procedure if unlawful fees have been charged.
So what can I charge a tenant for now?
You can essentially now only charge a tenant for rent, deposits (security & holding deposits only), reasonable costs of replacement of lost keys and a small (again, reasonable) fee if they default on their contract! Note that additional deposits for pets are now prohibited!
Is there anything else I am allowed to charge a tenant for?
You may charge daily interest on late rent at 3% above BoE base rates – but only once the rent is overdue by 14 days.
How can I get references and credit checks for my tenants if I am not allowed to charge them?
The government suggests that you request bank statements, previous landlord references, proof of address history up to 3 years, and details of current employer. You are not permitted to require or insist that a tenant uses a referencing company if they will have to pay for the service. Agents may use a referencing company if they or the landlord pay for the service themselves. The government also suggest that for a small fee, you check the Register of Judgements, Orders and Fines for any CCJs against your tenants. This will help you decide whether to rent a property to them. You should note that a previous landlord may charge to provide a reference, but you are not permitted to recharge this back to the tenant.
Can I still charge the guarantor a fee?
No, because it isn't just tenants fees that are being banned, it is also fees to anyone who acts on the tenants behalf or guarantees their rent.
What about the inventory check?
The agent or landlord can choose to have an inventory check done but you must not charge the tenant for this.
But I can still charge for check-in and check-out reports, yes?
No. As with all other fees, you are not permitted to charge for checking in and out on any tenancy which starts after 1st June 2019. If your tenant has a tenancy which started before the ban, and their tenancy agreement or contract states that they must pay check in or check out fees you can continue to charge for these until 31st May 2020.
What about weekend check-outs.
You may not charge a tenant for any check outs at the end of their tenancy. If a tenant requests a weekend check-out, you may charge for this only where you have given the tenant an alternative check-out day that does not require payment of a fee, such as a check out during office hours.
What about the end of tenancy clean?
Again, you cannot charge the tenant for the professional clean at the end of their tenancy. You can request that the property is cleaned to a professional standard but cannot require the tenant to use a particular company. If the property is not left in a suitable condition at the end of the tenancy you can recover the costs of cleaning and or repairs from the tenants deposit as usual.
Can we just increase the rent to cover lost fees?
You can't charge more rent in the first year of the tenancy than over the remainder of the tenancy, but you can decrease the rent during the first year if agreed by the tenant, once the tenancy has started, or if the tenancy is subject to a rent review clause that allows both increases and decreases in rent.
But, some agents and landlords may decide to raise the rent for the term of the tenancy anyway to cover their own additional costs which arise as a result of the ban.
What do I need to do before the ban starts?
First of all, you need to make sure you have:
Sent your new permitted fees to Estates IT so that we can add these to your website and portal feeds.
Sent us details of your Client Money Protection scheme membership and your redress scheme membership as these are now required for Rightmove and other portals. Rightmove has stated that any changes to fees text before the ban starts will mean that agents will not be allowed to charge fees immediately; we can make changes to the wording of your fees for the portal uploads to ensure you will be compliant with the law.
Contact us to discuss what changes you need to make to your website.
Evaluate whether you are using custom letters in PCHomes and if so, contact us .
DO NOT DELAY, and DO NOT IGNORE THE TENANT FEES BAN. It will get you into lots of trouble...
And what do I do then…?
You need to make sure you are using your PCHomes version 7 software to its fullest capacity. Our Property Management module will allow you to check your tenancy start dates so that you can continue to charge your fees on tenancies which started before 1st June 2019, and on tenancies which run up to 31st May 2020. The buzz trees can be customised to show you what is relevant to your business. If you do not know which version of PCHomes you are using please call us.
If you aren't sure that you are getting the best out of your PCHomes software you can book PCHomes training either at your offices or on one of our classroom-based courses in Sales & Lettings, or Property Management.
Summary
Any fee that is not a permitted payment will be illegal. You cannot charge tenants or their representatives any fees or admin charges other than rent, deposits and 3 'default' fees for a change of tenancy, early termination of tenancy and replacement of lost keys. There are limits to these default fees, and if you get it wrong the penalties can be enormous.
You should inform yourself of the new law well in advance so that you know what you can and can't charge for once the ban starts. There are comprehensive guidance notes on the government website which you can see HERE
The Tenant Fees Act 2019 can be a good thing if you approach it in the right way. There are lots of other ways to generate revenue without charging tenants, including referrals to insurance and utility switching products.
You could offer tenants the option of using a deposit replacement scheme which should increase applications from prospective tenants. Or what about offering your landlords 'void period' management, or increasing your management fees? Do you do too much work under your basic service? Can you consider additional landlord charges for some services, or offering a more expensive "Gold" management service?
In short, you can't charge fees to tenants, but there are still ways to increase your revenue and grow your business to epic proportions, as long as you let PCHomes help you along the way.
If you have any questions relating to work that you need to have done on your website, portals, or PCHomes letters please contact us to discuss your requirements.