Tenant Fees Bill In House Of Lords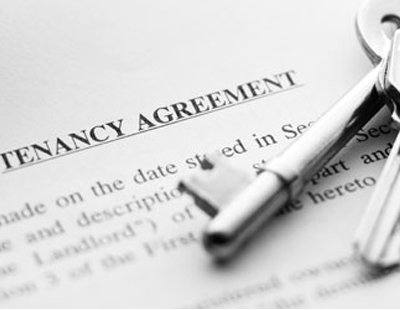 The Government announced at the 2016 Autumn Statement that it would introduce a ban on letting agent fees paid by tenants in England to improve competition in the private rental market and give renters greater clarity and control over what they will pay.
After 2 years, making its way through the House of Commons, the Tenant Fees Bill has reached the discussion stage in the House of Lords and will be debated today.
This is a Government Bill brought forward by James Brokenshire MP Secretary of State for Housing, Communities and Local Government and will deliver the Government's commitment to banning letting fees paid by tenants as well as capping tenancy deposits in England to no more than six weeks rent.
According to a summary of the law, issued by The House of Commons Library:
The Tenant Fees Bill would ban letting fees and the majority of other upfront fees payable by tenants to rent a property. It would also cap the amount of refundable security deposit a tenant would be required to pay to the value of six weeks' rent and cap the amount of holding deposit a tenant could be required to put down to secure a property to the value of one week's rent.
The Bill would place a duty on trading standards authorities to enforce these measures (and enable district councils which are not trading standards authorities to do so) and would impose new penalties on any landlord or letting agent found to be in contravention of them.
These include a fine of £5,000 for a first breach, which would typically be viewed as a civil offence. A further breach within five years, however, would be viewed as a criminal offence, and subject to an unlimited fine and a banning order offence under the Housing and Planning Act 2016.
Ministers have stated the Government will provide £500,000 in additional funding during the first year after the provisions come into force to support enforcement activities in recognition of the additional costs they will generate but expects the regime to be self-financing over the long-term
Why is the government looking to ban tenant fees?
There is evidence that fees paid by tenants have increased significantly in recent years.
Citizens' Advice found that 64% of tenants experience problems paying letting agents fees, and 42% have to borrow money to cover the cost. Meanwhile a report from the charity Shelter found that nearly one in four people in England and Wales feels they have been charged unfair fees by a letting agent.
Also, credit checks, for example, can cost as little as £3 but many letting agents charge tenants in excess of £50 for them. In other instances, tenants can be charged for admin work, such as tenancy renewals and inventories, when these should be covered by the letting and management fees already being charged to landlords.
This Bill will mean that tenants will be able to see, at a glance, what a given property will cost them in the advertised rent with no hidden costs such as administration fees from letting agents, which will be paid by the landlord instead of the tenant. This should make letting agents fees more reflective of the service they offer and make them compete for landlords' business, rather than assuming whatever fee they charge will be automatically paid by the tenants.
A problem people often face when moving house is that the deposit put on the previous house is not made available at the same time as the new tenancy takes effect. Therefore, having to find, for example, six weeks' rent at £100 a week plus another six weeks' rent at £100 a week, plus maybe a £300 fee, means a person looking to rent a two-bedroom flat in England, would need to find £1,500 of cash just to make that house move.
Another feature of the new bill is the abolishment of "excessive fees for minor damages." The government gives the example of a tenant being charged "hundreds of pounds" to replace a smoke alarm that costs £60 as behaviour it wishes to put a stop to. In all cases, the landlord will have to provide evidence of costs before charges can be made.
Furthermore, the bill states that any unlawful fees paid by the tenant will have to be returned within seven to 14 days instead of the current time frame of 14 to 28 days.
The Government says that this is part of a wider package of measures aimed at rebalancing the relationship between tenants and landlords in the private rented sector.
All that remains is for the bill to be debated in the House of Lords today, after which it will become an Act (law). All existing and legacy contracts will become subject to the Act's provisions within 12 months of this date.
Having trouble keeping track of new legislation? - Estates IT, supplies award winning PCHomes software to the Estate/Letting Agents industry, which manages all your documentation effortlessly. There is a specific module for tracking and maintaining licences, compliance and document information.
Book a demo for PCHomes Plus