New EstatesIT.Software Out in 2021
Exciting news about the new Estates IT Software Cloud Product
It's out there, are you next?
The success of the PCHomes Plus Software Platform and PCHomes Anywhere Cloud Software Platform and the feedback from our users has been phenomenal. We already have over 1,000 users who have submitted over 250,000 Properties with more listing every day.
With changes in Estate agent and Lettings laws staying up to date with a fully compliant and configurable system like PCHomes Plus is ideal for your business. And now EstatesIT.Software is helping our clients reach the next level.
So let's set the record straight about Estates IT Software.
It is a true cloud estate agent, letting agent and property management advanced software suite
Runs on any device with desktop, RDP and Web Browser access options
Incorporates PCHomes, PCHomes Plus, EstatesIT.Software, Mobile, API, KPI, CMS, Automation
Includes Microsoft Office™ and Integrates with Microsoft Office™ 365, SharePoint and Azure
We are Independently owned and operated
Software is built in the UK and supported from the UK with an Award winning support department
And we haven't been resting on our laurels...
Following feedback from our users we will be rolling out a series of product enhancements.
As well as making system processes quicker and smoother than ever before, new/updated features include:
Larger screens suitable for 1920x1080 HD monitors, see a better picture
New Ribbon Bar with Theme & Windows 10 Options
Advanced find windows and actions options
Better report previewing
New Automation options and Email alerts
Browser based access to multiple features
New Property Management & Client Accounting options/screens
and so much more ... see our Feature List
To find out more about our EstatesIT.Software speak to a member of our sales team today
020 8859 1700 (Option 1) or via our website here estatesit.com/sales
EstatesIT.Software Browser 2021 - Light
The perfect web browser based cloud software for CRM & Marketing for on the road users.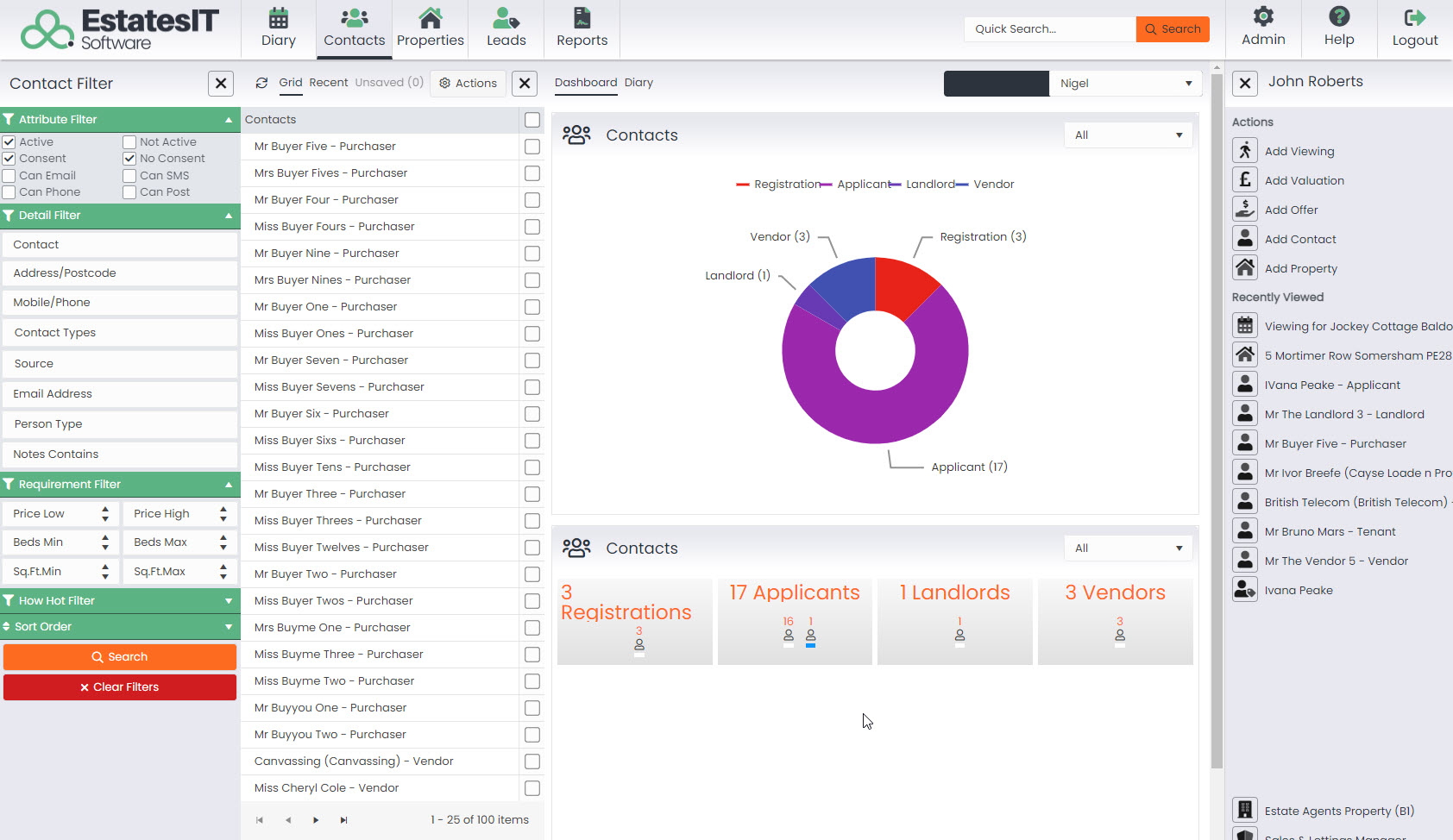 EstatesIT.Software Browser 2021 - Dark
The perfect solution for all your estate agency needs. Front & back office awarding winning desktop software.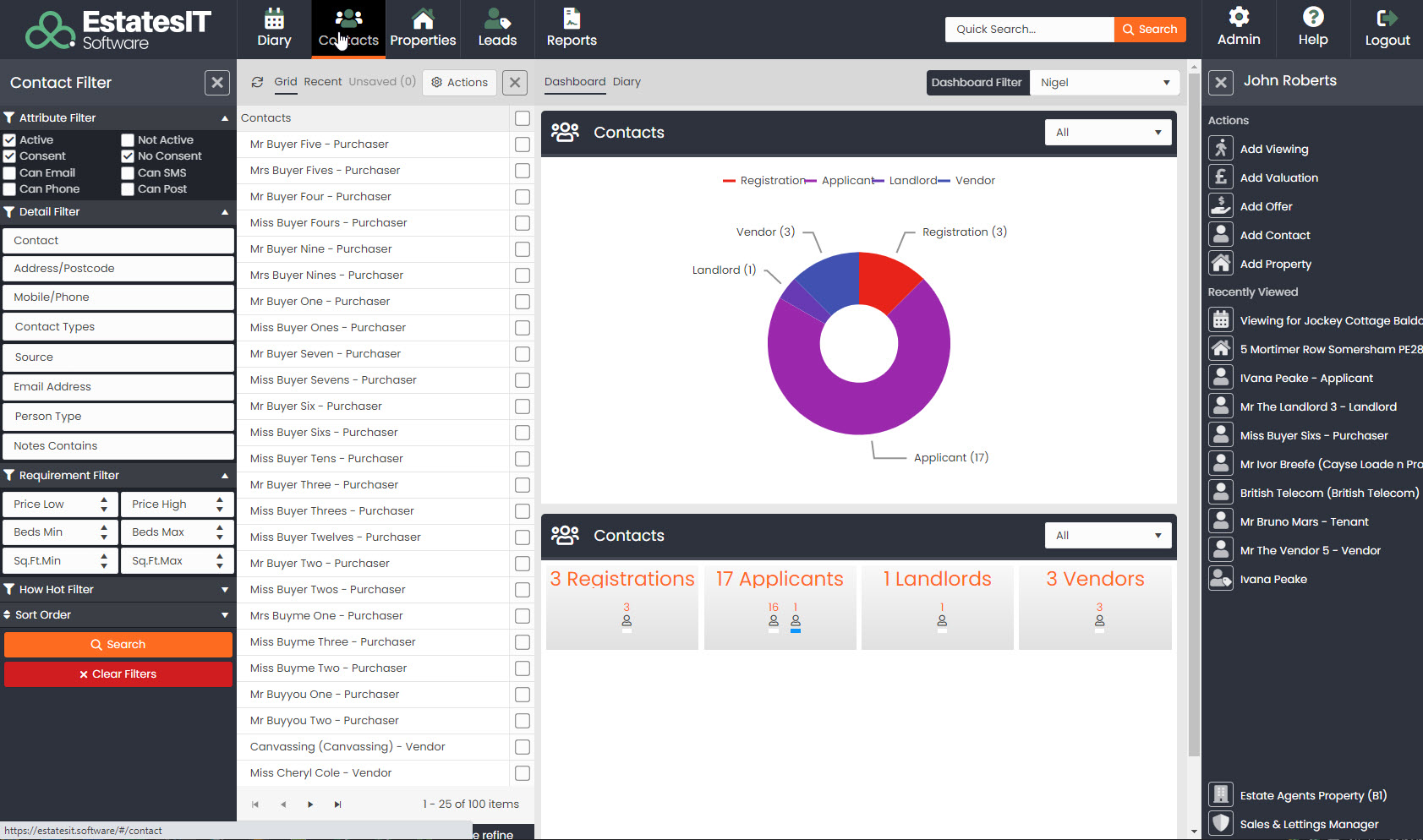 To find out more about our EstatesIT.Software speak to a member of our sales team today
020 8859 1700 (Option 1) or via our website here estatesit.com/sales