PCHomes Plus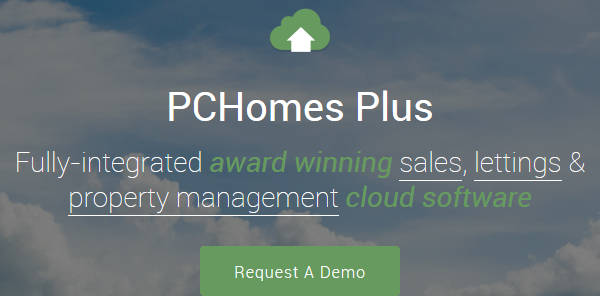 Every so often a new Proptech company pops up claiming they are going to revolutionise the property market and the way agents work. They tout glossy brochures, provide often costly equipment that only work with certain modules of their software etc and swear to virtually eliminate the need for agents to do anything at all except sit back and watch the money roll in!
Some of these new companies may eventually take a slice of the market. And some wont, because they are "Gunner" companies; gunner do this, gunner do that…. The question is, what can they do right now?
We know how easy to be swayed by glittering marketing material and promises of riches, but there are a few critical questions you should ask yourself before even considering changing software.
Can the new software company provide proof of their claims?

Will they let you speak to their existing clients? Will they let you see their 5-star reviews and testimonials? Can they really do everything they claim, and can they prove it? The best way of judging a company is on their performance, and if they aren't willing to share this with potential new clients, you should be a little wary.

Does the new software company have a proven track record in development?

PCHomes was first developed in 1998 and over the last 20 years has evolved into the sophisticated Sales, Lettings and Property Management software that it is today, largely due to our clients. When there are features our clients request, we do our utmost to build it into PCHomes.

Can you contact their support desk by telephone?

Estates IT Ltd have won a multitude of awards, not only for our software but for our Customer Service too. We don't force our clients to raise tickets online, we have a fully staffed support desk who are available Monday to Friday for telephone support. We also make site visits where necessary, and our clients even pop in to our offices for a cuppa and a chat on occasion. We know all our clients by name, and always go the extra mile to keep our customers happy. Be wary of companies you can only contact online.

Is their pricing transparent?

Do you know what you are signing up for and how much you will be paying, or will you be hit with extra charges for services you thought were included? Do you have to "Rent" your website? Are there apps or bolt-on modules that are charged separately? It all adds up over the course of a year. We won't force you to purchase a website with us; you can of course purchase or rent a new website or you can continue to use your own website and have a feed from PCHomes to power it. Our Sales and Lettings software is a set per-user price. Our Property Management module is a bolt on for the whole module, not per user. Our pricing is transparent, with lots of features that you would pay for with other software, already included in PCHomes.
At Estates IT Ltd we have a mantra; "What the client wants, the client gets". PCHomes is always in development. If there is something a client wants and we don't already do it, you can be sure we will look at the request in the next round of development. Try asking other property software houses to build something especially for you!
If you are reading this and saying, "but I want cloud software", or "I prefer a desktop system", then rest assured; we have put our tried and trusted PCHomes software on the cloud so you can have either option. We can give you Sales & Lettings CRM, property management, an online booking system, secure keys, compliances and workflows, You can manage your diary on your phone and much, much more. Once you are a client of ours you are also a part of our development team so anything else you think would be a great addition to PCHomes, just let us know.
We understand that software for agents is a very personal decision. What may have suited you 10 years ago may not be the best option for you now. Your business may have outgrown your software, or your needs have changed. If you are looking to change software providers from another company, Estates IT Ltd can import your data from most other software to facilitate a smooth changeover to PCHomes. We can provide comprehensive training and our support desk are just a phone call away.
Don't make what could turn out to be a very costly mistake, talk to us first. Or pop in for a cuppa and a chat!
To find out more about our software services, responsive website design or our partners, speak to a member of our team today on: 020 8859 1700 (Option 1) or enquiries@estatesit.com