Estates IT Awarded Top 60 Estate Agent Blogs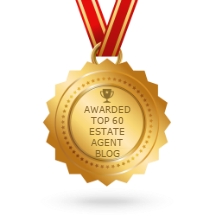 Thanks to the News Page on our website, Estates IT have been selected by Feedspot as one of the Top 60 Estate Agent Blogs on the web.
You can find us at Number 25.
Thanks guys, we're proud to be displaying our new badge!
Our news blog is powered by PCHomes Software.
PCHomes Software comes with an optional CMS (content management system) to power your website and websites provided by Estates IT also give you the option to write news blog pages like these.
Having this kind of content on your website helps its SEO (Search Engine Optimisation) which should enable you to rise further up in Google search results.
Blogs or News Pages are also a good way to interact with your local community and enhance your business profile.
Find out more about PCHomes and PCHomes Plus Estate Agent Software