New Rooms Website For City Rooms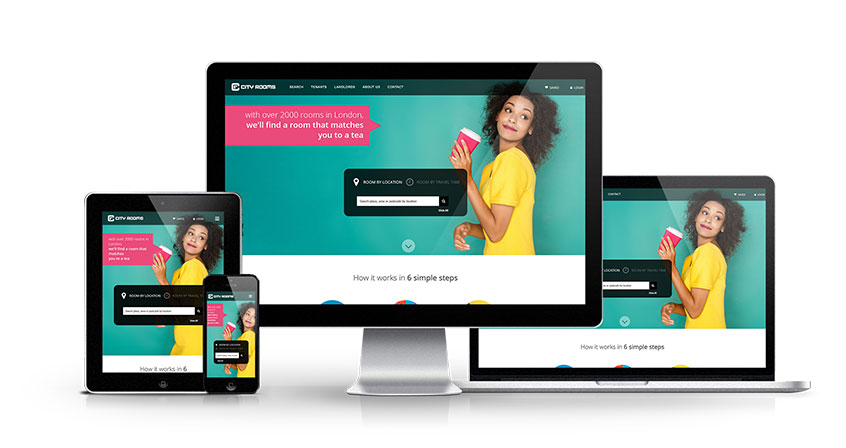 New responsive website launched for City Rooms in April 2019.
The site is designed to display rooms from their PCHomes Plus software.
A bit about the client..."London's an incredible place to live. It's about energy, innovation, aiming high and having a fantastic time. You can do anything here. But I'll never forget arriving in Whitechapel in 2002. My cool, new London loft turned out to be the width of a single bed and so dirty it took me four days to get it clean. A few weeks later, I was showering at my friend's place - my boiler still wasn't working - and I had one of my "what if" moments! What if moving to London was a joy not a misery? What if you could pick a stylish place online and it would be even better in reality? What if your agency was a place you could drop in for a coffee and a chat and people really seemed to listen? My friends said, "Go on Jason, do it - and we'll move in." And two properties came my way."
Their bespoke responsive website has some nice functionality such as place, area and postcode searching, radius searching, travel time searching, online booking system including payment and much more...
Why not check the site out - View Site.
This is an example of a Gold site, other sites that we have built can be viewed at Our Portfolio.


Responsive Website