Training and Installation for PCHomes & PCHomes Plus - Sales, Lettings & Property Management Software
PCHomes Installation
From the time we receive your order we spend a good deal of time ensuring that your installation proceeds in a smooth manner and within an agreed time frame.
If required we can provide a complete solution from Networking through to hardware and software supply. However, if you do have Hardware etc, pre-installation checks would be carried out to ensure that your current hardware etc. meets our minimum specification requirements, and advise you according.
All types of installation, from PCHomes Estate Agent Software to Hardware & Networking can be carried out by qualified members of the Estates IT team.
PCHomes Training
Having the best system available is of no real benefit to any company if staff are unable to use it properly and take full advantage of it.
Training is an essential step for you to start reaping the benefits of your investment in your PCHomes Plus Estate Agent Cloud Software, by learning to use what is available to you. It is our aim to maximise the beneficial impact of the software from the first training session. It is also important to recognise the need for adequate training and appreciate the impact on your staff.
When installation is completed, training would be undertaken by one of our qualified trainers. All our trainers are experienced in both the use of the software, and the industry in which you work. Enabling your business to get the maximum benefit from using PCHomes Estate Agent Software.
We offer training in the following formats:
Training at Your Branch For Half a Day or a Full Day
We recommend that training takes place on-site at your office, loading your properties, applicants, tenants and landlords on to your computer. The training will be hands-on and during the day questions will be answered as and when they occur.
The trainer would be able to train as many of your staff as you wish on the areas that you require and at your pace. However, the best results from our training will be achieved if no more than 3 persons are present during a single training session.
Training sessions can be for half a day at £300.00* or a full day at £425.00*
Classroom Training
Estates IT are running classroom-based courses for PCHomes Training in London Bridge.
Here are some of the benefits to you:
Undistracted learning opportunity
Low cost individual training
Invest in your staff
Training will help you make the most of PCHomes and will allow you and your staff to use the system far more effectively.
The course dates are as follows and are £150.00* per person
Online Training
We offer online telephone training - which is perfect for individuals we would not recommend this for more than one person at a time.
Available for £50.00* per hour
PCHomes - Online videos
Estates IT pride themselves on their after sales support, with this in mind we have comprehensive training videos available that display how to get the best out of the software. If you would like access to these videos please request them from our support team who will be only too happy to help.
PCHomes Training Testimonial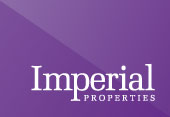 "I wouldn't hesitate in recommending the 'PCHomes Training course' to people who are interested in knowing more about using PCHomes Estate Agent Software to its full potential.

I initially thought after using the software for a couple of years it may have been a waste of time and money, but I was pleasantly surprised. I learnt how to utilize the software more effectively, and even had some parts re-configured to be bespoke to my business. David is clearly an asset to Estates IT and a natural at training a small group. I would highly recommend this course. Well worth a day out of the office."


Chris O'Regan, Director
Imperial Properties
www.imperialproperties.co.uk

"Just a quick note to let you know that our training session last Thursday was right on target, It was exactly what someone not familiar with the PCHomes Estate Agent Software program needs. The full day session was concise and to the point, very informative. The instructor, David was very helpful.

Keep up the good work PCHomes!"
Amjad Judge, General Manager
James Radley
www.jamesradleyestates.co.uk

* All prices are excluding VAT.