Testimonials from Satisfied Estates IT Customers
Estates IT are proud of their record in the Estate Agency software and Estate Agent Website design market. We strive to offer the highest and most personalised level of customer service. Our experienced staff are ready to help customers get the best out of their IT solutions provided by Estates IT.
Please read below a select few of our of testimonials from some of our customers.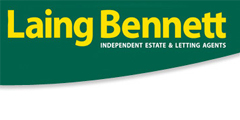 "In 2011 when as a company we were deciding to upgrade our Estate Agency Software, out of all the products we saw it was PCHomes that stood out above the crowd. We went into the process with a list of requirements we wanted the software to do and found that most other products didn't quite meet all of them." Read More
Ian Bennett, Director
Laing Bennett
www.laingbennett.co.uk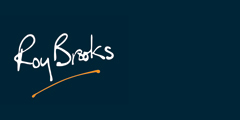 "Estates IT have made us a superb new estate agent website that's attracting more users than ever before. We run our office system and database via them and they give us full IT (and very instant) technical support. The planning and implementation of our new site was a smooth process and we were given excellent advice on getting the best online performance, which is imperative for estate agents today. Our staff have been trained to get the most out of the office system and we've always found Estates IT to be extremely friendly and approachable. Vicky, Jackie and Nick are brilliant ambassadors for the company, and nothing is too much trouble for them."
Jane Robathan
Roy Brooks
www.roybrooks.co.uk

"We have used various software systems in the past but none of them have been as intuitive and user friendly as PCHomes Estate Agent Software. Not only is the software great but the customer support have been a fantastic help. We would have no problem recommending their services."


Ryan Noyes, Director
HRH Estates
www.hrhestates.com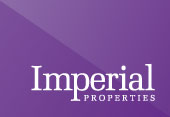 "I wouldn't hesitate in recommending the 'PCHomes Training course' to people who are interested in knowing more about using PCHomes Estate Agent Software to its full potential.

I initially thought after using the software for a couple of years it may have been a waste of time and money, but I was pleasantly surprised. I learnt how to utilize the software more effectively, and even had some parts re-configured to be bespoke to my business. David is clearly an asset to Estates IT and a natural at training a small group. I would highly recommend this course. Well worth a day out of the office."


Chris O'Regan, Director
Imperial Properties
www.imperialproperties.co.uk

"Estates IT came on board back in 2001 , 3 years after Peter James opened , Nigel Stanley had made contact with us many times between 1998 and 2001 keeping us updated with the latest ideas and we had promised him we would talk to him as soon as we could afford to !
In our industry IT is now absolutely fundamental and Estates IT has grown with Peter James as our business has expanded.
It is , in my opinion , vital that you harness a good relationship with your IT guys and this has certainly been the case with Estates IT , they are able to offer immediate support and assistance when needed and the team are always on hand to offer advice and solutions in this ever changing market.
I would have no hesitation in recommending Estates IT to any company and I intend our relationship with them to continue ..."
James Power
Peter James Estates
www.peterjamesestates.co.uk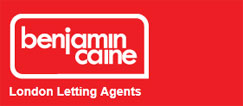 "This is a great investment for your business. Estates IT offer the best value for money, It's the most important discovery since starting my company in 2009. It's a no brainer!"


Tom Channell MD
Benjamin Caine, London Letting Agents
www.benjamincaine.com

"I have been in the industry over 13 years and have used may other Estate Agency Software solutions. I can honestly say since using Estates IT software it is the ONLY one that combines Sales, Lettings & Property Management as a complete package. The software is simple to use and has increased productivity in my company."
Les Sawyer MD
Forbes & Sawyer
www.forbesandsawyer.co.uk

"We have found PCHomes very easy to use and without doubt has helped in the development of our company over the last 3 years.
We would not have any hesitation in recommending their services to any other Estate and Letting agents."
Paul House
PJ Morgan
www.pjmorganproperty.com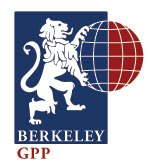 "Having used most of the top property software packages on the market and met with some of the leading software developers in estates agency, I would say Estates IT are unrivalled in their market! Estates IT's products have not only vastly improved simplicity in the day-today running of property business but also created efficiency in all areas hugely affecting financial revenue. What set Estates IT apart? Some developers we consulted with before joining Estates IT had workable products but not right the team behind it. This is where for Berekely GPP, Estates IT are different and we consider the team at Estates IT just as valuable as their products and we envisage a long healthy business relationship with them"

Taher
Berkeley GPP

"I chose Estates IT because I wanted to deal with a company that can offer a personal service, and I've not been disappointed. Their customer service is excellent."
Andy
Farr O'Neil Residential Estate Agents
www.farroneil.co.uk

"I would like to thank all at Estates IT for helping me launch my new company. You have all been great help with the website and PC Homes, and I will definitely recommend others to Estates IT
Special thanks to the support team who has always been able to resolve any issues very efficiently – and I know are only one phone call or a NUDGE on MSN away! Customer Support from you guys is second to none"
Michael Sevilla
London Browns
www.londonbrowns.com

"I have used Estates IT for over 5 years and find their customer services very helpful and reliable. The software is user friendly and has improved the running of our business."
Marc Cohen
Wonderlease Property Management Professionals
www.wonderlease.co.uk

"When starting up my Newcastle estate agency business, especially in a difficult economy i continued to look for value products and services which would help me get going and at the same time keep my costs under control. I spent days researching for a software provider which ticked these 2 very important boxes. Through this research i came into contact with estates it and within minutes knew i had found my solution. As well as their competitive quotation i also discussed my requirements with their team who actually seemed to care. Hurray, a company that listens and actually wants to help. Nearly 2 years on and with my business growing I continue to use Estates IT and there continuing helpful team."
Ash
Newcastle Estate Agency, Welcome Homes North East
www.welcomehomesnortheast.co.uk

"As regards the service that you offer, I am happy to say that we are very happy with the standards. We often have queries regarding our back office systems and I have always found you extremely efficient and helpful. When making an investment of any kind, it is important to know that the after sales service will be adequate. In your case it is excellent."
Karen Strawson
H Wald & Co. Chartered Surveyors and Estate Agents
www.hwald.co.uk

"We have been using PCHomes for over 5 years. There has been good development on the system, great functionality and a good team behind it. Keep up the good work"
Mr Hussnan Nadir, MD
Maritime Properties
www.maritime-properties.co.uk