Here We Go Again, As Another New Online Estate Agent Enters The Market!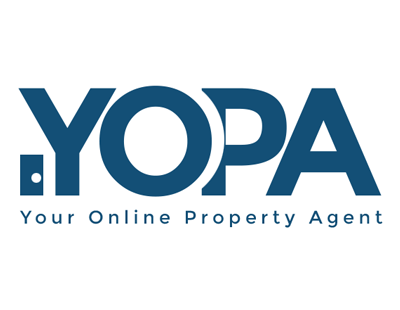 It seems like every week another online estate agent pops up on the World Wide Web to tempt house hunters away from the traditional High Street Branches. Promising super quick sales and fees so low that you wonder why anyone would be mug enough to pay thousands more, they seem to laugh in the face of Mr "Foxton" or Messrs "Strutt & Parker". This time the new arrival is Yopa. Unfortunately, it does have the same name as a Greek yogurt, so only appears 3rd in a search on Google, just above lovely pictures of said yogurt.
Not laughing now, I imagine!
Yopa or "Your Online Property Agent" open their website with the slogan "Sell your home" "Save on Fees" "Pay nothing up front" and they offer 3 packages ranging from £510 inc VAT for the Essential to £870 inc VAT for the Premium. They will list your property on Rightmove, Zoopla & Prime Location but won't put up a For Sale sign unless you pay another £50. Also, as it is a legal requirement to have an EPC, why in the cheaper 2 packages does one have to pay an extra £60 for it? Hmmmmm! Although of course, if you already have one then you won't need to pay again.
Potential customers take note of what's included in your package!
All of the above lasts for a period of 6 months then their Q & A's say "If after 6 months your house has not sold you will still be liable to pay our fees. You will however have the option to keep your property on the market for another 6 months at a cost of £150.00". I'd like to see a High street estate agent getting away with that!
Yopa's chief executive is Dan Attia. Dan apparently spent 10 years in the commercial property sector and is determined to challenge the high street agents, who traditionally charge around two per cent of the sale price. He is quoted as saying "This could be hugely beneficial to people and save them a lot of money. The average price of a house is around £272,000, so two per cent is £5,000. Estate agency is an archaic industry which has not been reformed for many years and needs someone to ruffle its feathers". Dan is said to despair of the way he thinks agents routinely overprice, leave a property hanging on the market for a couple of months, then start dropping the price. "It happens all the time. Our margins are so tight, we have an incentive to sell quickly. The service lasts for six months, so if we sell in the first month we make more profit, and if we sell in the last month we make very little".
I guess as with any online agent, the biggest question for sellers comes down to: Are you comfortable handling your own viewings? Many people don't have a problem showing folk around their home but many others hate it. I have a friend who would go for walk each time her estate agent brought a potential buyer round as she felt somehow embarrassed by the whole situation. Her agent was happy to "big up" her home but she felt mortified by some of the comments the first time viewers came. Hence her decision to stay away in the future.
So, are we seeing the slow death of the High Street Estate Agent? According to Mr Attia it's a resounding Yes! "Estate agents are an endangered species", he says "They will dwindle and their market share will dwindle". However, I firmly believe there is room for both. Some people appreciate handing everything over in the traditional manner and others are happy to pay less and do the grunt work themselves. At least we now have a wide choice of operatives to choose from.
If you are thinking of starting an estate or letting agency either on the high street or online, we can help. Our fully integrated cloud based sales, lettings and property management system, PCHomes Plus Cloud Estate Agent Software has been developed over many years, by and with property experts and is now a tailored software system based on solid business analysis. Working with you to progress your business wherever you are based.
To find out more, speak to a member of our team today on: 020 8859 1700 (Option 1) or enquiries@estatesit.com