A Tragic Reminder Regarding Smoke Alarms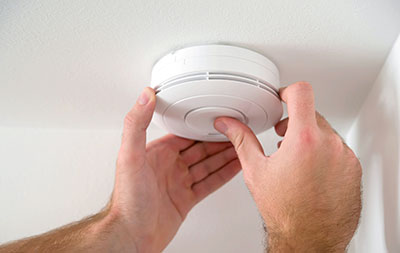 Such a heart breaking story in the news this week, regarding a house fire in Huddersfield, where two little boys age 2 and 3 lost their lives.
The boys were rescued by the fire officers but died later in hospital from smoke inhalation and while the blaze is believed to have been started by an electrical fault in the front bedroom, Deputy Chief fire officer Dave Walton said:
"We can confirm that at the time of the fire, there were no working smoke alarms in the property. Further investigations are ongoing to determine the exact circumstances but we urge people to always have a working smoke alarm and to test it regularly."
He added: "Whilst early indications are that the cause of the fire is not suspicious, investigations are ongoing and it may be some days before we have a conclusive cause of the fire".
Fire and Rescue Chief Chris Kirby added:"Having a smoke alarm can give people that bit of extra time to escape. We need to get this message out".
There has been no mention in the media as to whether the property was owned or rented by the family living there, so the burden of responsibility for installing and maintaining smoke alarms is at this stage unknown to the wider public.
However, the guilt felt by all concerned must be immense and not something anyone would want to have on their conscience.
Since October 1st last year, it has been a legal requirement for landlords to ensure that working smoke alarms are fitted on each floor of a rented property and a carbon monoxide alarm fitted in any room where solid fuel is used. These regulations cover both new tenancies and existing ones. However, tenants are responsible for making sure they are working. Letting agents should be checking to make sure this has been complied with before taking on tenants
Landlords/Letting Agents, if you haven't already, get those smoke alarms installed, make sure they are working and maybe a terrible tragedy like this could be averted.