Inequality Between Men And Women Still Prevalent In 2015, As Women Pay More Rent!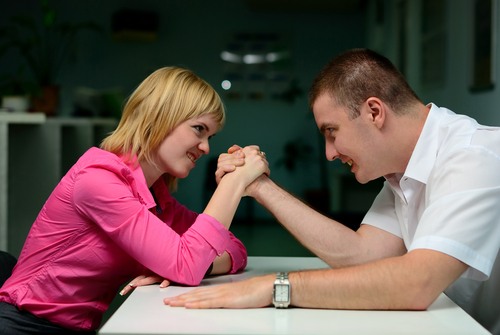 According to research carried out by flat and house share site spareroom.co.uk, female renters typically earn £1,955 less a year than their male counterparts but they pay on average £276 more a year on rent.
Nearly one in seven female renters spend more than half their take-home pay on rent, compared to less than one in ten men and women are more likely to share a flat for longer. Just one in four women say they could afford to rent alone, compared to nearly half of men.
In London, the gender gap widens to £4,236, with women are earning 14% less than men but still paying marginally more in rent per year (£48), leaving them worse off.
Men are more likely to pay all-inclusive rent, so they don't have to fork out extra on bills and other expenses. Male renters are also likely to live in bigger properties but they're also likely to give up on a living room - nearly three in ten men in their thirties have to make do without somewhere to sprawl on the sofa and watch TV.
SpareRoom director Matt Hutchinson said: "With such a defined salary gap between the sexes it's no wonder women are flatsharing for longer. In spite of it being 2015, women are still earning less than men, but they don't get a discount on their rent for being female. One result of this affordability burden is that 12% of female renters don't ever expect to be able to buy homes of their own. If home ownership feels like a distant dream there are a few ways you can lower your rent to help you save".
LOOK FOR A LARGER HOUSE SHARE: As a general rule the bigger the property the cheaper your rent and bills are likely to be. So, get together with friends or look online to "buddy" up".
LIVE AS A LODGER: "Living as a lodger can also save you money as lodger rents are usually cheaper. We're increasingly seeing young professionals who have managed to get on the property ladder choosing to rent out their spare rooms to make ends meet. So, in many cases, living with your landlord won't feel any different from living in a flatshare."
Another alternative could be to sign up with a Housing co-operative. These are owned by the members, so you typically get more control over rents and tenancies. The Confederation of Co-operative Housing can explain more.
Finally, it's 2015! Should we really still be reading about the inequality of women in the workplace?
If you think it's time for change, you may like to do as Sandi Toksvig, the comedian and broadcaster did earlier this year. She left Radio 4's The News Quiz where she had been in charge for over 28 series to work for the Women's Equality Party. Started by journalist Catherine Mayer, Toksvig said the new party was a "fantastic group of women and indeed men who have decided enough is enough. It's "not going to be right or left" and will look for "practical and possible" solutions to improve the position of women in society. The comedian said "thousands" of people had been in touch about joining the party which would launch in September and aim to field candidates in 2020.