Wimbledon Is Upon Us And For Once It Isn't Raining!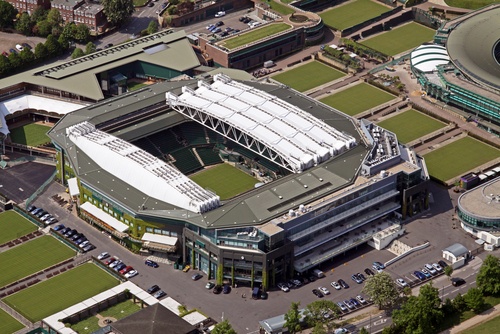 On the hottest July day in the UK for years, you can't help but feel sorry for those poor tennis players at Wimbledon SW19, slugging it out in the blistering heat to try and progress to the next round in this most famous of all tennis tournaments. The competitors need to be at the pinnacle of physical fitness to be in with a chance of succeeding and once they step out on to the hallowed grass of the All England club, they must find a way to keep their cool as the temperature rises!
With prize money ranging from £29,000 for each first round loser, to the staggering sum of £1.88m for the Championship winners (making it the highest paying grand slam in the World), you can see why each match is so "hotly" contested.
The total amount of prize money on offer this year is £26,750,000, (an 8% rise on last year), more than enough for any player to buy him or herself a comfy pad in the area to live in and/or rent out next year. Making it a rather easier way to earn a crust, I should imagine!
And where better for anyone to look for an SW19 property than at the websites of two of our clients that service this postcode, cound.co.uk and longbowproperty.london. With both sales and lettings properties available to purchase or rent, you too could become a member of the exclusive South West London set and by next year, could be eating your strawberries and cream within earshot of the grunts of Sharapova and the first serves of Andy Murray!
While you are browsing for property, take a good look at their websites, designed and built by us here at Estates IT. They also run their successful businesses using our award winning PCHomes software, which is a fully integrated sales, lettings and property management software suite designed to help you manage your business better.
If you like what you see, why not speak to a member of our team today on:
020 8859 1700 (Option 1) or enquiries@estatesit.com