Why You Need An Estate Agent Mobile Website?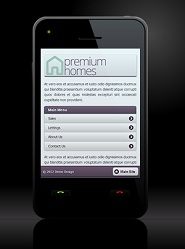 Have you ever looked at your Estate Agent website on your mobile or your colleagues mobile? Do you find it hard to see or use? If the answer is yes then keep in mind this is what your customers are also seeing on their mobile phones!
With the use of mobile browsing increasing year on year, making sure that your website works on mobile screens smaller than 5 inches is becoming increasingly more important.
Even back in 2011 almost half of UK internet users were going online via their mobile phones, according to the Office for National Statistics (Source: http://www.bbc.co.uk/news/technology-14731757).
The solution to this problem is to invest in a mobile website, which can basically be a simplified version of your website. Some of the main advantages to having a mobile site are;
1. Larger buttons for ease of use / navigation around the site.
2. Not as much content as your main site making it far easier for the user to read / navigate.
3. Simple / large call to action buttons that take the users through to a property search or to the property details.
4. Site is simplified and designed for small screens meaning that property results / details are easy to view and look good.
5. Although the site is simplified the user always has the option to go your main website.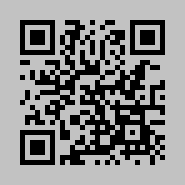 6. This will help with your "bounce rate" as the site is much easier to use and you know it will work on mobile phones.
7. Due to the site being simplified the speed will be much quicker this is especially good if the user is on 3G or a weak wireless internet connection.
8. Mobile-friendly websites receive higher mobile search engine rankings.
9. Integrating social media such as Facebook, Twitter, and YouTube with your mobile website is simple.
10. Better synergy with other marketing tools such as QR codes i.e. if a potential customer is scanning a window card with their mobile. It would work far better to go through to a set of mobile website details than standard details on your site that might not work on a mobile. Some Do's & Don'ts For Estate Agents When Using QR Codes
11. This will help with returning customers as they will have had a far better user experience.
12. Landlords & Vendors will see you that you take your internet marketing strategy seriously by investing in technology, so helping you win more instructions.
Scan the QR code to view our demo mobile website on your smartphone.
Update (08/01/2013)
10% of all browsing is now done on mobile devices!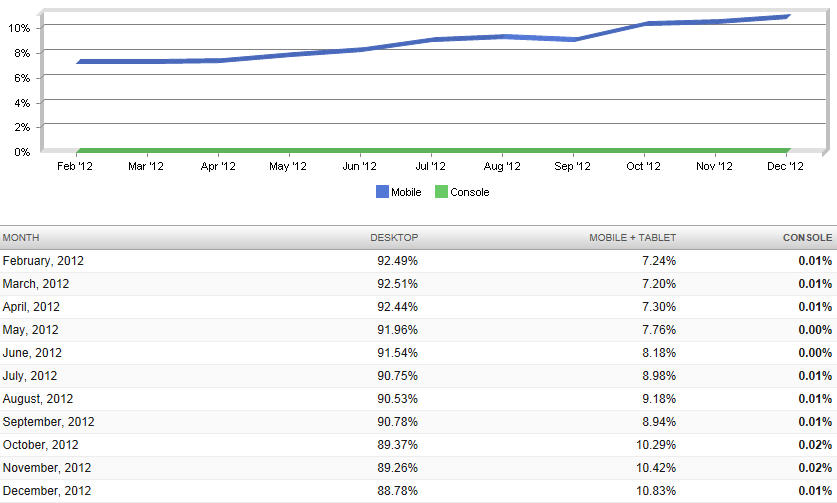 Source: http://www.netmarketshare.com/2012/11/01/Mobile-Browsing-Share-Exceeds-10-percent-for-the-First-Time
Why not check out some of our Estate Agent Mobile sites on your phone:
- Bournemouth University Lettings Service.
If you have any questions or would like advice on your existing or potential new mobile website please speak to one of our team on 020 8859 1700 (Option 3) or enquiries@estatesit.com