A Road By Any Other Name....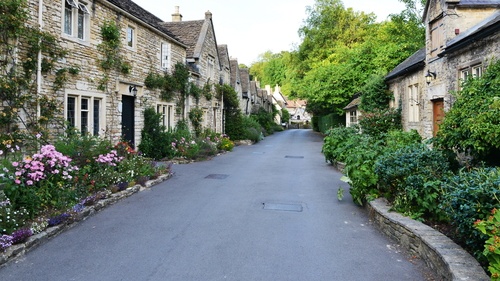 As a purchaser of property, I've never really considered the house number or whether that number was suffixed by "road" or "street" but apparently I should, because new research has found that homes situated on a "Lane" tend to be worth a fifth more than the average house price!
According to media reports this morning, the research, carried out for Barclays by property market specialists Hometrack, also found that homes with "drive" or "street" in their title tend to command the lowest prices.
With the average price of a home in the UK touching £200,000, there were exceptions to the general findings, depending on where in the country the property was located. In London, where the average price is £481,820, a home on a "lane" is worth £414,122 on average, while a property on a "street" is typically worth significantly more, at £566,406.
The average prices of homes across the UK with the following words in their address were:
Lane, £245,906
Way, £218,742
Road, £212,717
Close, £204,964
Avenue, £192,344
Drive, £191,675
Street, £142,374
Recent research by Zoopla found that the most expensive streets in London were all in the borough of Kensington but none of the top 10 most expensive streets are actually labelled streets - they're either "gardens", "crescent", "avenue" or "place".
I have to admit, I have always been more concerned with the actual name of the street/road/lane, as like many others, I do think it might be a tad embarrassing to live on "Cock Lane" or "Beaver Close".
According to a study earlier this year by NeedaProperty, homes on streets with names like Turkey Cock Lane, Bell End and The Knob were found to be around one fifth cheaper on average than other homes situated nearby, on streets with more refined names.
The study found that the Top 5 embarrassing street names were:
Minge Lane
Slag Lane
Fanny Hands Lane
Bell End
Crotch Crescent
And would you believe it, the top 3 are all "Lanes"! I can't see properties located there being worth a fifth more than their neighbours down the "road"!
Whether you are selling property on a wealthy "Lane" or a humble "Street", you may need to update your software or website to maximise your business potential? Our award winning software can help you with property management, uploading to portals, window cards and particulars plus we can design you a brand new Website at a very competitive price.
To find out more, speak to a member of our team today on:
020 8859 1700 (Option 1) or enquiries@estatesit.com