No Panic, There Is Plenty Of Time To Get Your .uk Domain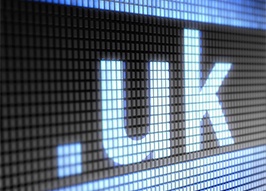 Great news for registrants of UK domains e.g. .co.uk, .org.uk, .me.uk, etc... who have all been granted the right to the short .uk equivalent of their current domain under Nominets 5-year reservation mechanism.
In summary if you are an Estate Agent with a .co.uk domain then the new .uk domain will be reserved for you until the 10th June 2019, if you purchased your domain before 10th June 2014. This gives you plenty of time to decide if you would like to purchase it. If you want the .uk domain you will need to buy this through the same ISP that the .co.uk is registered with.
A good source to find out more about why you should consider owning the .uk domain can be found at www.dotuklaunch.uk.
If you have any questions or would like advice on the above article please speak to one of our team on 020 8859 1700 (Option 1) or enquiries@estatesit.com