Training - The Key to Success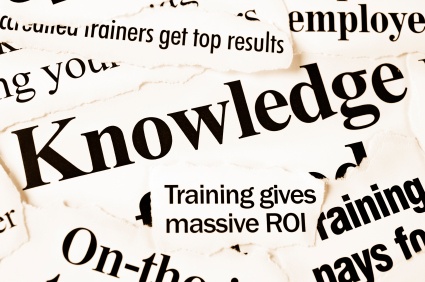 "I hated every minute of training, but I said, Don't quit. Suffer now and live the rest of your life as a champion." Muhammad Ali
Times are certainly hard just now. Everyone keeps saying that even the smartest bear needs an edge. You have tidied up your office, cheered up your branding, built a new website and invested in new software (or upgraded the old) and still you can't get new stock on.
So, how can you get ahead of the local competition?
You want to trade on your reputation but what have you actually done recently to justify it. Estate Agency is a complex business. It is much harder than it looks! The good news is that you only need to do a little bit better than your competitors to win a disproportionate amount of business. If you compete on price you slash your margins, you are not the first person to have that idea and you will lose your nerve before the new start-up down the road. It is not a long-term strategy and the reputation that you get will be "they are really cheap" and that will take some shaking off when the good times roll.
The obvious long-term solution is to compete on quality. Earn yourself a reputation for good contact management, provide your vendors and landlords with effective marketing activity reports, make sure that you gain control over all aspects of the business. These are the features that we believe will make the difference. We have over 50 years combined experience of working with estate agents. We have seen the benefits of these factors at work.
You need to set the standard in your business so that you can analyse your success and eliminate your failures. Remember that a good reputation is hard-earned and is easily lost. You should treasure every tool that helps you achieve and maintain your reputation.
"Competing on quality" means controlling your environment. Don't let your software tail wag your business dog. You should know more about the potential of your software than your employees, otherwise how can you motivate them and keep control.
"Control all aspects of your business" means understanding how it all hangs together - and that includes your software. A good package will be the spine of your business. It will allow you to analyse trends - which portal is on the way up, which is in free-fall, which service is profitable and which should be cut back, which negotiator is worth employing and which is just "unlucky" and much, much, more.
If you can control your business better than your competitors can control theirs, and your heart is true, you will run a profitable business even in these hard times.
This brings us to "The Importance of Training".
All too many agents see training as an imposition, as a way of your software supplier squeezing another couple of dollars of your hard earned. Actually it's rarely a profitable activity for the software house. Speaking as a software house that looks to build long term relationships with our clients, we know that well trained clients are more successful, have bigger budgets and will stay ahead of their competition and that is why we offer the service. That is why we are making this point.
Have you ever said "I haven't got the time", "I cannot afford it at the moment we are just starting up," "We are too busy, I cannot have all of my staff booked out for a day," "I won't need to be trained, I am really good with software," "The salesman said this would be really simple to use." "I have used similar software before"? Was that swiftly followed by "This software is rubbish, it doesn't do x, y or z"? That statement is the giveaway - you needed the training.
A mature product like our PCHomes Estate Agent Software has been developed over decades (millennia!) and has evolved into a sophisticated tool that covers just about every eventuality. But we have a house style that needs to be appreciated. There is a flow to the information and to the procedures that, when you understand it, will streamline your procedures and improve your efficiency hugely.
Don't see training as a cost, see it as an investment. Trained staff are happy and efficient staff. The cost is short term but the knowledge is forever.
Don't see training as a waste of valuable time and / or money. It will cost you less than the commission on one small deal. But untrained and stressed I am confident that you would miss many more opportunities and will struggle to get that elusive "good reputation".
One final point is that, as we sadly watch some of our clients struggling and closing down in this cruel economic climate, it is always the ones that took the training that thrive. My advice is - contact your account manager and talk about the best way to keep yourself and your staff occupied in these quiet times. To misquote Samuel Goldwyn "It's funny, the harder I train - the luckier I get"
Please contact our training department if you would like more information on available training options or call 020 8859 1700.