To Tweet Or Not To Tweet?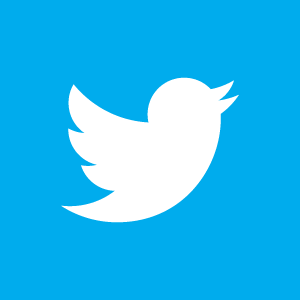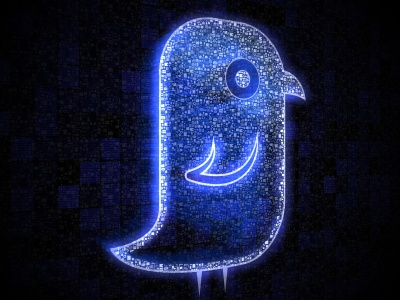 There are a number of agents who will just go through the motions when using Twitter (or partly setup and not use at all). However if used correctly there are a number of reasons why this is an important part of your marketing mix. I have detailed below things to keep in mind when using Twitter.
Basics - It is important that when setting up your Twitter page to try to include at least 1-2 Estate Agent related keywords in your company description as this should help with your SEO strategy e.g. Estate Agent in Derby. Ensure you have a Bio which describes your company and include your location.
This might sound obvious but make sure that you have uploaded your logo and not the egg! Also it is worth spending the time getting a synergy with your branding, making sure that the page represents your company image. Add a background image in with your company information and make sure that your web address is displayed.
Tweet Regularly - Your web design company may advise you to start a Twitter account and you do. A Twitter link is then put onto your website, requesting people to follow you but I have seen a lot of Twitter accounts where the only Tweet is the first Tweet and that is it. The problem with this is once users realise that you do not actually use Twitter, they will stop following you and then the whole thing becomes kind of pointless.
Google & Bing - These search engines have confirmed that Twitter has an impact on your search engine listing. "Yes, we do use (tweeted links and RT's) as a signal. It is used as a signal in our organic and news rankings. We also use it to enhance our news universal by marking how many people shared an article."- Google Representative, December 2010.
"Twitter is the perfect tool to help build your customer base."
Get Noticed - Twitter is the perfect tool to help build your customer base. You can communicate with prospects who might not be a customer in the short term but hopefully by engaging with them, they will become one in the near future. It's really important that you get involved in discussions on Twitter, retweet and basically become social. There is no point in just talking about what you do and how great you are but focus more about engaging content, that gets people talking about your Estate Agency.
Ease Of Use - Try to make sure that if you are writing news articles on your website or blog, that the articles are easy to retweet or to share. By doing this you are helping readers (potential customers) spread the word. In turn this will help with people becoming more aware of you and help your business become an authority in your area.
Measuring Success - How do you gauge how well you are doing from all your hard work that you have put in to Twitter? Well there are a number of KPI's (Key Performance Indicators) that you could set for this such as; number of leads, retweets, followers, mentions and converted business. However as a lot of companies have found out social media is not an instant return on investment you have to be in it for the long term. We see Tweets from a lot of companies where they seem to focus on the number of followers and although having a large following is good, are the followers relevant to your business. It is equally important to concentrate on the content of your Tweets after all the number of Followers is vanity and content is sanity. By reinforcing some key words in your Tweets this will help with your SEO strategy.
Great Promotion - Twitter should definitely form part of your marketing mix, especially with the promotional side of the 4 P's. It's a great way of letting followers know what promotions you have going on and spreading the word. Please try to make the Tweets conversational as opposed to shouting about what a great offer you have. We would advise linking the Tweet back to the full article on your website that details your promotion.
Be Social - It is not just about what you write but also engage with other conversations, retweet and reply else otherwise being on Twitter is kind of pointless.
Mixing With The Cream Of The Crop - This is the great thing about Twitter it enables you to communicate quick and easily with all different people in your industry, from other agents, press, portals and suppliers. Hopefully this will lead to some of the bigger players in the industry mentioning your business or even linking back to your website regarding an article that you have written.
"The number of Followers is vanity and content is sanity."
Content Is King - Twitter is great for new content ideas. By being a local agent you can search for local hot topics and respond with a relevant blog post or news article. Again this should help your company get noticed and help you stand out from the competition.
Time - Let's face it we are all busy with our day to day tasks and we have all been caught out saying "I don't have time" especially for social media. We advise setting aside 20-30 minutes first thing in the morning to do some of your social media. By committing to this you are less likely not to do it.
Also there are particular days / times where you Tweets will have more impact, therefore it is worth using tools such as TweetDeck to schedule Tweets in. This is very useful for weekends (especially Sunday) when let's face it you don't want to be thinking too much about work.
Employees - If you haven't thought about it already, when employing new members of staff look as Social Media as a skill set - do they have experience of Twitter or Facebook from a business point of view. Also when a negotiator leaves (that does the Social Media) make sure someone takes over the social media duties - it is important to keep the momentum.
Useful Tool - If you are Tweeting a URL (web address) then to save characters (140 limit) and ability to track clicks etc... use tools such as bitly
For some Twitter Basics see Twitter Basics
If you have any questions or would like advice on social media please speak to one of our team on 020 8859 1700 (Option 3) or enquiries@estatesit.com