The Location Finder From Time Out & Rightmove, Will It Make You Happy?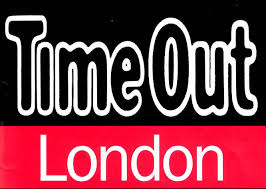 Using the expert knowledge of one and the extensive data of the other, Time Out London and Rightmove have pooled their resources to produce a property section in the online version of Time Out's very popular London magazine.
After imputing some preferences, the Find Your London tool, identifies areas where one would be happiest to live. It is a really simple process to follow:
First, enter whether you are wishing to rent or buy, how many bedrooms you require and your budget and then enter the postcode of where you work.
Then, under the heading 'What Makes You Happy?', there is a menu of top priorities for your new location, such as green spaces, shops and culture. Having chosen the most important factors for you, you are then asked to place your priorities in order of importance.
'Find Your London' will then show you 10 areas that fit your criteria and I guarantee there will be some that you may not have even considered before. Very clever!
When you click on an area it gives you a description and its good points and bad points under the heading 'Time Out says' and a further menu, 'the basics', 'quality of life' and 'locals love'.
It tells you public transport links and pulling in geo-data it can also calculate average commute time to work. Using Uber's API it can also estimate the journey time home and more importantly the cost, from the West End. Very Handy!
Adam Harris, international creative director at Time Out, said: "We wanted to find a way to stand out in an already saturated market. The result is a one-of-a-kind tool that combines Rightmove's unrivalled database of properties around the capital with Time Out's expertise so we can enable our audience's home lives as well as their social ones."
Iain Kennedy, Rightmove's head of marketing, said: "We know that choosing a new home is about so much more than square footage and asking price. It's also about finding a place that you can imagine yourself being happy in, and an area that suits your needs."
Exciting and busy times are ahead for Letting and Estate Agents in the Capital and our award winning software can help. Or perhaps you may be considering a new website? Give our team a call today to find out more 020 8859 1700 (Option 1) or enquiries@estatesit.com