The Week The Landlords Moved In BBC1 9PM Tonight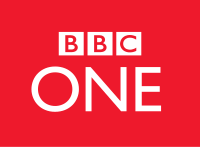 A new series challenging successful landlords to spend an eye-opening week living in one of their own rentals, on their tenant's budget, to see life through their tenant's eyes, begins on BBC 1 tonight at 9pm.
The Week the Landlords Moved In is a reality tv/documentary in which landlords experience what it's like to be a tenant. In a nutshell, you move into your own rental property for four or five days to live in your tenant's shoes.
You will also have to live on your tenant's budget - while the tenant is put up somewhere else - and at the end of the week you'll get to chat about your experience.
In the first episode, we are introduced to Peter and Marc, a very profitable father and son team from Essex. Peter first started buying property to boost his pension pot but as the money kept rolling in his mantra became; "Let it and forget it."
Meanwhile, Marc rents out his 40 flats in East London and Essex. A rise in rent was, he says, a great way to give himself a pay rise - making himself an eye-watering sum of £15k a month in profit.
Peter and Marc move into the Chadwell Heath flat of their tenant Linda, who is a pensioner. Marc has to ditch his lavish lifestyle and love of fast sports cars to survive on Linda's budget of £54.12 - and it's the wake-up call he needed.
Linda is in her late 60s, works three jobs and has health problems - all compounded by the issues she faces in her rental flat.
There is mould in the bedrooms, taps that don't work and melted cooker hobs, and she is not able to afford to turn the heating on. The experience leaves Peter and Marc shocked when they discover what life for their tenant is really like, and Marc vows to change his whole approach to his tenants and the way he services them.
Eight landlords have already been filmed and, according to television production company Boundless, the company behind Grand Designs, House Doctor and The Apprentice, they are happy with the edited versions of the shows