The Tenancy Deposit Scheme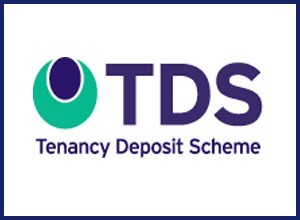 A tenancy deposit is a sum of money which a landlord requires a tenant to pay at the start of the tenancy or which the landlord holds over from a previous tenancy with the same tenant. The money is security in case the tenant does not meet their obligations in connection with the tenancy.
The Housing Act 2004 requires landlords and letting agents in England & Wales, to protect deposits on assured shorthold tenancies in a government approved scheme.
The online Tenancy Deposit Scheme (TDS) is one such organisation operated by The Dispute Service Ltd and is the only not for profit scheme currently available, providing insurance backed tenancy deposit protection.
TDS also provide a dispute service so, If there is disagreement over how the deposit is divided at the end of the tenancy, a dispute can be raised with the scheme and an impartial adjudicator will decide how the deposit should be divided based on the evidence provided. There is no charge for this service and disputes can be brought by the tenant, the landlord or the letting agent, making TDS a service for all.
Here are a few examples of the disputes they have handled:
Cleaning issues:
Damage & Redecoration:
Rent, Bills & Fees:
Tenancy Agreement Clauses:
TDS runs in partnership with The Royal Institution of Chartered Surveyors, The Association of Residential Letting Agents, The National Association of Estate Agents & The Residential Landlords Association.
PCHomes Letting Agent Software, offers a full property management system assisting you to keep compliant with the law. The software will allow you to record deposits taken, which scheme they are part of including any reference information. Deposits can be taken in parts or as one and they can also be refunded whole or in parts or with deductions.
Let us help you manage your property portfolio with our award winning software and website design and speak to a member of our team today on: 020 8859 1700 (Option 1) or enquiries@estatesit.com