Ten Years Of Tweeting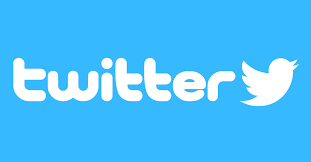 This year marks the 10th Birthday of social media platform Twitter but when it burst on to the scene a decade ago, few could have predicted the impact it would have across all aspects of our social and business lives.
Twitters emergence in the wake of Facebook amid a swathe of digital competitors meant it had a tough battle in aspiring to any meaningful longevity.
Initially its appeal appeared to centre around users being able to follow the fortunes of their favourite celebrities, public figures and bands, as they revealed aspects of their lives not seen before, in a stream of snappy 140 characters or less.
Then there is Twitters intimacy, making it a great medium for rapid comment on breaking news. Everything from the recent terrorist attack in the USA to coverage of major sporting events, such as the current Euro2016 Football tournament or Leicester City's recent Premier League victory, which triggered an enormous 5.5 million tweets across the Globe.
It has also helped deliver a raft of stunning images, not least of which have been British Astronaut Tim Peake's ongoing earth photos from the International Space Station.
But as with many applications, it has evolved significantly into far more than offering a window on the world of the powerful and famous. One of its greatest strengths has been to help enable small and medium sized businesses access global markets they could only previously have dreamt of.
Twitter now plays a significant role in how companies trade and interact with customers. Every single day 500 million tweets are sent out and a large percentage of them are from businesses seeking to interact with existing clients and grab new ones.
Twitter enables you to engage in local conversations, quickly sharing news and updates with your own local community. Don't be afraid to comment on the tweets of others, like or retweet postings of interest and share information with the wider community. All of which will raise your own profile.
If your business has so far avoided Twitter the evidence shows you are taking a real gamble because most of your competitors are now active on social media and they are chasing your customers using Twitter as a powerful business tool.
Getting involved in Twitter can seem quite daunting, particularly for more established businesses used to face-to-face connections but when you consider 83% of the worlds political leaders have their own Twitter accounts now and there's not a single major business that doesn't take its social media seriously, it is clear this is one phenomenon that isn't going away.
If you have any questions or would like advice on Tweeting or social media please speak to one of our team on 020 8859 1700 (Option 1) or enquiries@estatesit.com