Tablets for Estate Agents, Letting Agents & Property Professionals
Tablets to delight, they are all doing it! Sony have just announced the release of their version of what they think a tablet should be. It is a little different from the crowd. It is called the ... Sony Tablet.
Tablets are the new must have tool for any Estate Agent interested in gaining an advantage over their competitors. It is not just about the hardware or even the software, it is also about how you use it.
A tablet is a small hand held computer device that has a touch screen, software and mobile capabilities. These are not to be confused with Tablet PCs which are full laptop computers with rotating screens that have basic touch capabilities. These hand held tablets will provide you with inbuilt and downloadable programs known as "Apps". These Apps can cover all ranges of interest and the Estate Agent is catered for with some great Apps.
The recent release of the new Rightmove iPhone™ app shows that Apps for mobile devices are being developed. And it is being tweeted about by Estate Agents, Property Professionals and the general public. The iPad™ App which has been around for a while has great features too. But there are many more Apps for Estate Agents.
What can a Tablet device do for you?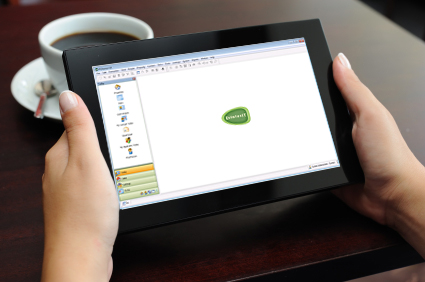 Phones are great for mobility but some users find the screens just that bit too small to comfortably work on the road. Knowing an important email has come in is becoming standard with phones, especially using a estate agent website hosting package like that offered by Estates IT, a service which can include the very latest Exchange mailboxes with a massive 10GB of space per mailbox. But what if you want do something more substantial? This is where Tablet device can help.
On the road with a tablet you can pick up your email and appointments and still have it sync fully with your desktop and phone. You can install and use great apps to aid you working like PCHomes Plus Cloud Estate Agent System, Web browsing, Twitter, Facebook, Hootsuite, YouTube, Rightmove, Mapping, Camera, Image tools, Facetime, Sky Go, BBC iPlayer, Music, Video, Books, Magazines and so much more, in fact 100,000's of Apps.
Social media is gaining an important role in your internet and marketing strategy. If you are not thinking about it now you are lagging behind your competitors. These devices can keep you connected with your business and personal community through communications and social media. They allow you to easily keep in touch with your business wherever you are.
Why would you want a tablet? Access your important business data; view, read and write documents, show off your website to vendors and landlords, match to their property and show them the tools used in your estate agent business to sell or let their property. Tweet from multiple accounts, manage Facebook, Twitter and other social sites together, blog and write news. Show that your business is working for your clients and that you invest in staying ahead.
What Tablet device?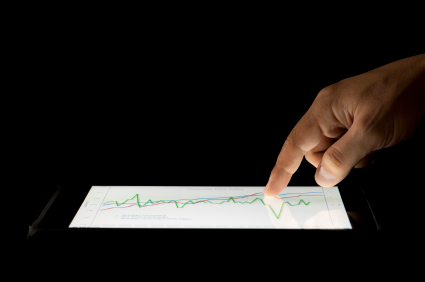 Tablet devices like the iPad™, Samsung Galaxy™, Blackberry Playbook™ and the new Sony Tablet are leading the way in innovate design and features. All have their strengths and weaknesses.
Do I need a 16GB,32GB or 64GB device? Well that depends on what you like to do with it. I love a good movie and my music and so prefer a 64GB which gives plenty of space for days of entertainment. That can come in handy for a cloudy holiday week in Weymouth. But for purely a business device to access your online applications, 16GB can be fine. Much of your business data will not be stored on the device anyway but stored online in your cloud solution, accessible from this and other devices including your PC in the office. Note with most of these devices you cannot add more memory.
How big are they? Tablets are designed to be held in the hand with one or two hands. You can put them on your lap or on many types of surfaces. The touch feature enables usage in awkward spaces and you can turn it into an office computer with additional items like external keyboards. The typical physical size of a Tablet is 9.5 x 7.31 x 0.34 inches for an iPad™ 2 weighing in at 1.33 pounds (601g). A Blackberry Playbook™ is 5.1 x 7.6 x 0.4 inches and weighs 0.9 pounds (425g). Heights and widths are often inter changeable due to the rotation feature of a Tablet. These are smaller, thinner and lighter than any laptop but are more sizeable than a phone. You will be hard placed to fit it into your pocket. Turn it and the screen you are looking at turns too. Screens vary in size and resolution, some screens being close to the edge of the frame will use more of the Tablet real estate. An iPad™ 2 screen is 1024 by 768 pixels the resolution of PCs we were all using only a few years ago on the desktop (actually some people still work on small screens on their office machines). A Blackberry Playbook™ is 1024 by 600 pixels. Screens of this size enable a more comfortable experience than a phone when using business system for data entry and review. By comparison an iPhone™ 4 screen is 4.5 x 2.31 x 0.37 inch depth.
Do I need 3G? All devices come with wireless access, we have not seen one that does not (that is worth buying). Often these days you can pick up wireless networks running in stations and coffee shops. Also you may have wireless in the office, at home or even down your local. 3G is for those Estate Agents that want or need to be connected to the internet wherever they are, when wireless is not available. Running Estate Agent Cloud based services will require a connection to the internet.
Fat Fingers? Some may comment that their "fat fingers" make using a touch screen difficult and they do not like them. This is a personal preference of course, but there are additional items for sale that can help with this. Belkin do a "pen" for the iPad™ that allows you to touch the screen with the pen rather than your finger and hence aiding accuracy.
A Tablet device opens up a world of new possibilities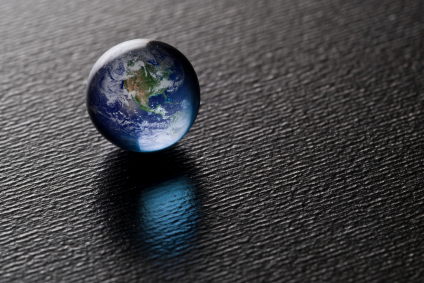 If you have the budget don't leave yourself short and invest the extra money in the best your budget will afford. I did. This article is written on my iPad™ 2 64GB via a 3G connection using PCHomes Plus Website Content Management System. By the time you read this I will have tweeted this and posted it on face book for our audience, it will be on our news pages, in our RSS feeds and on our site map.
Estates IT are leading the way with the first full estate agent system that is available in the cloud online or on the desktop. The PCHomes Estate Agent System, in the cloud, allows you to mix devices and use your favourite tablet as well as your trusty old desktop/laptop PC.
For a free presentation of the PCHomes Plus Cloud Estate Agent System please contact our sales department on 020 8859 1700 (option 1) or via sales@estatesit.com