A Cautionary Tale For Our Times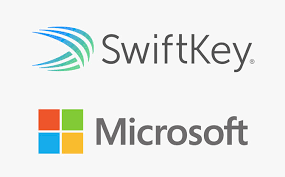 Yesterday, we reported a news item on social media regarding the acquisition of British tech company SwiftKey by Microsoft, costing the software giant £174million. Of which, the two founding friends and partners, Dr Ben Medlock & Jon Reynolds, will net around £20million each.
SwiftKey is an app that runs a predictive text keyboard which allows its 300 million users worldwide, to type faster. With 160 workers based in South London, it also has offices in San Francisco, Seoul and South Korea.
Pretty good for company that was just a start up 8 years ago but it turns out that there is a touch of tragedy to this success story.
On their website SwiftKey say, "Eight years ago we started out as two friends with a shared belief that there had to be a better way of typing on smartphones. We've come a long way since then; today hundreds of millions of people around the world, and many of the leading mobile manufacturers, rely on our language prediction technology. Our users have saved an estimated 10 trillion keystrokes across 100 different languages, which adds up to over 100,000 years of reclaimed typing time".
But what they don't say (and I guess why should they) is that SwiftKey was begun not by two friends but three. The third being a chap named Chris Hill-Scott, who is not mentioned at all and is currently a civil servant.
Unfortunately, for him, shortly after starting up the business, Mr Hill-Scott decided that the all-consuming project was just taking over too much of his life, the hours were too long and the pay too low. He was downhearted and tired and then made what turned out to be, his worst decision ever.
In 2008, barely two months into the partnership, he quit and as payment for his shares all he wanted from Messer's Medlock & Reynolds was a BIKE!
He then began a career as a photographer for BMX magazines. I imagine that was really fun and exciting but would it have made him a millionaire? Probably not.
How must the poor man feel today? We have a fair idea, as he tweeted a picture of his resignation papers and added the comment "The biggest mistake I ever made" before turning his account to private.
A spokesperson from SwiftKey has said that Mr Hill-Scott left the company on good terms with his friends but how gutted must he be now. There is definitely a lesson to be learned here.
If you have a good idea, even when times are tough and you feel like you are putting in too much effort for very little return, don't be a quitter, stick with it and one day a company like Microsoft could come along and make it all worthwhile.
Those who are regular users of Facebook will know, there has been a fun campaign for the last week or so with the tagline "Be Like (insert your own name) ". I doubt whether Chris Hill-Scott has been taking part!