Sun Sea & Selling Houses Channel 4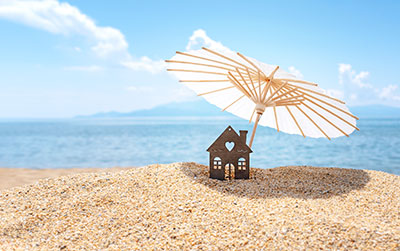 Anyone interested in TV programmes about property, are probably already addicted to Channel 4's "Sun, Sea and Selling Houses" but for those of you oblivious to this afternoon at 4pm, 5 days a week, hour long, little gem, here is a brief rundown of what you've been missing.
Now at the end of its second 25 episode series, "Sun, Sea and Selling Houses" revolves around two families, the Garners and the Rodrigues, who left the chilly shores of the UK to set up estate agencies in sunny Spain "to help fellow Brits find their dream homes in the sun" as they often say!.
The Garners - Spanish Property Choice - are based in Almeria and the Rodrigues - Casas Manuel - in the Alicante region. Each episode is spent with the lovable agents showing one couple each, 3 homes for sale in their respective regions. By the end of each episode, the couples have either found their ideal Spanish hacienda and an offer is put forward or having not, they promise to continue their search at a later date.
Narrated by comedian John Culshaw, the difference between this show about buying property and others on our tele, is the insight we get into the lives of the Garner and Rodrigues families. The Matriarchs, Sharon Garner and Linda Rodrigues rule the roost but their families (husbands, grown up children and their spouses) are also a big part of their estate agency businesses.
The women are all big characters and their husbands (Steve and Manuel) a little buffoonish but it makes for funny as well as informative watching. The biggest surprise is that Brexit doesn't seem to have had an impact on them at all!
Bring on series 3, please.
You can catch up here on the Channel 4 website.
Meanwhile, whether you are an estate or lettings agent, based in the UK or in Europe, Estates IT can help with all your software and website needs.
To find out more about our software services or responsive website design, speak to a member of our team today on: 020 8859 1700 (Option 1) or enquiries@estatesit.com