Budget 2017: Stamp Duty Changes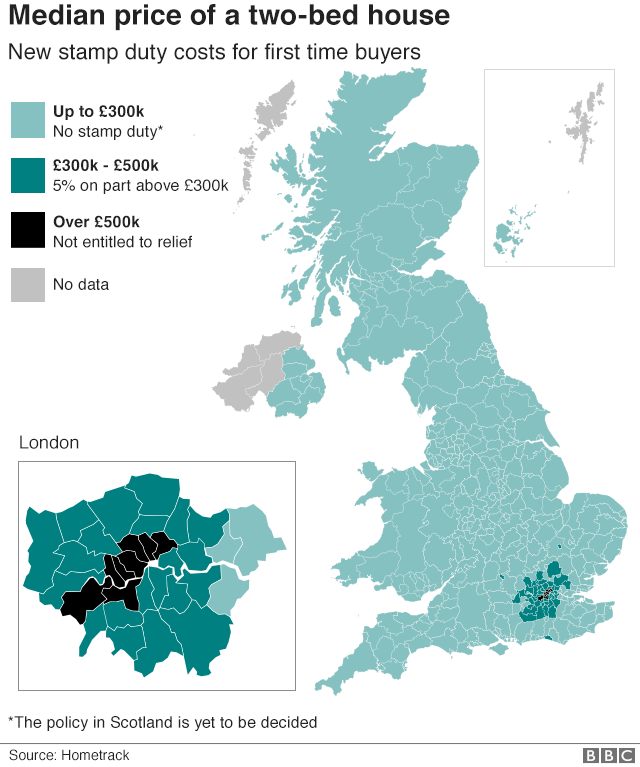 Stamp duty land tax (or land and buildings transaction tax in Scotland) is a lump-sum tax that anyone buying a property or land costing more than a set amount has to pay. The rate you'll pay the tax at varies based on the price of the property.
In his November Budget 2017, Chancellor Philip Hammond announced, that with immediate effect, people buying a first home will pay zero stamp duty on the first £300,000 of any home costing up to £500,000 and only 5% on any proportion between £300k and £500k, to reduce the costs for first-time buyers in high-price areas, such as London.
A first-time buyer is someone who's never owned a property, whether bought or inherited, anywhere in the world. So, if you inherited a holiday home in Spain, even though you sold it straightaway, you won't count as a first-time buyer under these rules.
You also won't count as a first-time buyer if you're buying your first property with the intention to let it out.
If you are a first time buyer buying a property over £500k, these changes do not apply nor do they apply if you are a couple buying together and only one is a first-time buyer.
The Treasury has calculated that this will reduce property tax for 95 per cent of first-time buyers and that 80 per cent, should pay no stamp duty at all.
Scotland has an independent system of land tax which will not change.
Everyone else will continue to pay stamp duty under the current system and to help you work out what you will need to pay, here is a handy Stamp Duty Calculator.
If you choose to buy a website designed by Estates IT, we are able to integrate stamp duty and mortgage calculators.
To find out more about our website design or our software services for your business, speak to a member of our team today on: 020 8859 1700 (Option 1) or enquiries@estatesit.com