Spring Brings A Host Of Property Related Programming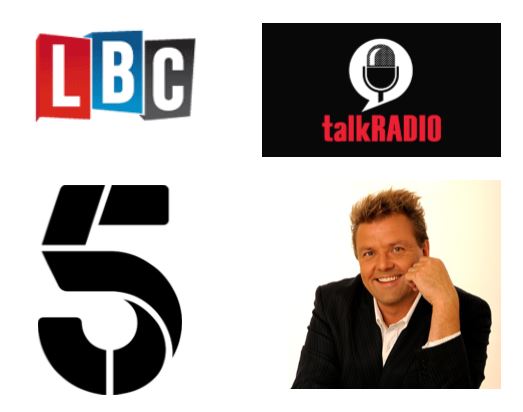 Spring has sprung and with it we can look forward to a plethora of TV and radio programmes about property. Yay!
It all kicks off tonight at 9pm with Channel 5, airing the second season of their 'eviction' based series "Nightmare Tenants, Slum Landlords". Featuring the company Landlord Action and its founder Paul Shamplina, the 10-part series is described as "delving into the dark side of the UK's rental market and growing housing crisis"
The first 60 minute episode will feature three stories, two of which cover a common landlord complaint - rent arrears and of one case in particular Shamplina says: "This highlights one of my greatest concerns surrounding last year's introduction of the 'Retaliation Eviction' law as part of The Deregulation Act 2015. The new measures protect tenants from being evicted when they raise a complaint about the condition of their home. Unfortunately, some tenants are using this as a loophole to avoid eviction, putting landlords under extreme financial pressure."
It promises to make interesting viewing.
Paul Shamplina must be a busy man at the moment as he will also be co-hosting "The Property Hour" on LBC radio - the London network which these days has a national audience via the internet - every Thursday from 9pm-10pm for 13 weeks starting tomorrow. It will include interviews with industry experts, news and views from the week, plus a chance for listeners to call in with their questions and opinions. Listeners can also join the debate online using #LBCPropertyHour.
The show will also include a dedicated weekly three minute sponsored feature that will focus on specific issues facing landlords.
Lastly, we see the resurrection of talkRadio which launches on March 21.
Martin Roberts, the established property pundit familiar to many as the presenter of "Homes Under the Hammer", is to host a new show.
"Gazumped" with Martin Roberts will run on Saturdays from 11am to 1pm and on Sundays from 5pm to 7pm and will focus on the housing market, home improvements, celebrity and dream houses, the latest trends in décor, garden design and more.
"People love to read and hear about the property market, so to bring an entertaining, magazine-style property show to talkRADIO is something I'm really looking forward to. Where and how people live plays a fundamental role in their everyday lives, so we're planning to tackle property in a way that's informative and most of all, fun" says Roberts.
So, we property media watchers have plenty to look forward to in the coming weeks.