60% Of Landlords Plan To Buy More Property In Next 6 Months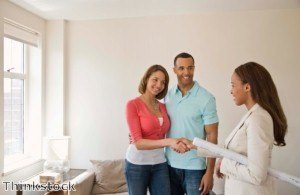 Some 60 per cent of landlords are planning to expand their property portfolio in the coming six months.

This is according to research by Mortgages for Business, which also found 84 per cent of those looking for more investment opportunities have targeted residential property.

Moving forward, this means there could be more lettings property in London made available, as individuals seek to lease out their newly-acquired houses and flats.

Over 75 per cent of landlords questioned believe lenders are not doing enough to support them when it comes to getting access to additional finance.

David Whittaker, managing director at Mortgages for Business, explained: "Landlord appetite for buying residential property is high. This will support the private rented sector and ease the strain on would-be renters chasing too few properties."

Only three per cent of property owners are planning to scale back their commitments in the next six months, which shows that the sector is on the up.
Landlords and Estate Agents can ensure that these increased property portfolios are easily managed. Using innovative cloud or desktop based software solutions and software packages supplied by Estates IT, makes your daily tasks easily managed. The software solution provides all the tools you need to access Properties, People, Diaries, Documents, Photos and Client Accounts ... and many more features. Available in the cloud or as a desktop solution, in house or externally hosted.
We offer standard off the shelf cloud software packages starting at £60 per month + VAT.
Contact our sales team to discuss your requirements.