Are Estate Agents Making The Most Of Properties Online?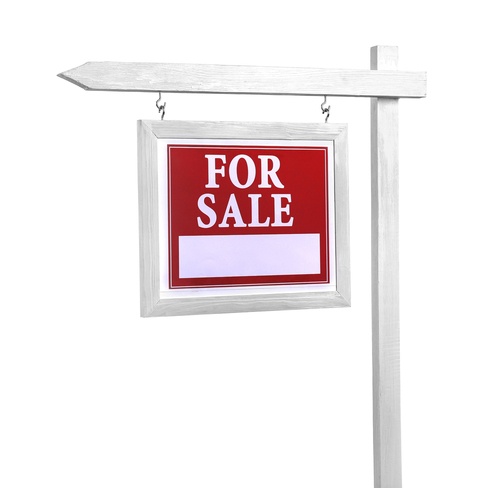 Another Bank Holiday weekend has come and gone and a sunny one it was too. The perfect time of year for all those "Open Houses" and lots of potential clients through Estate Agents doors. But these days, the search for property by hungry house buyers usually starts on the net. By wading through the listings on the property portals and hoping their ideal home will spring forth from pc, tablet or mobile device.
Perhaps it's time then, to put those listings under the microscope and take a look at the 3 things that most annoy those searching online for their "forever home".
• Photographs
Some agents are still using bad quality photos! If there isn't a decent camera to hand, why not outsource the job to a professional. Good, flattering photographs, will get buyers to make an appointment to view, bad photos will not.
With the progress of technology, many more photos can be uploaded to the portals. However, perhaps it would be wise to be a little more discerning with the ones you choose to use. The garden may be very nice but do you really need to show it from 10 different angles? Plus potential customers really don't want to see 3 photos of a vase of flowers on a table, no matter how lovely they look. They are not interested in buying the table or the flowers! Remember, less can be more!
Likewise, some rooms are very difficult to photograph. Why bother taking one of the toilet in the cloakroom?
Not attractive and not necessary!
Most customers do want to see if their potential new home has "kerb appeal". If Photo 1 is the back of the property, they know the front is going to be disappointing. They are savvier than you think so do not try to fool them. Make the unattractive frontage Photo 1 and let them decide if they wish to continue scrolling through the other 25.
• Floorplans
Most house hunters have quite specific needs and a floorplan can tell them in an instant if a property is suitable or not. It's hard to understand why so many agents don't bother to upload one. What is the point of zooming around with those whizzy lasers, if a plan is not then available to view? "No floorplan" could be no "Save to favourites" and you may have lost them already.
• Rooms with no dimensions
Naturally, it's vital to know how many bedrooms, receptions & bathrooms the property has but an indication of the size of said rooms would be even more helpful. Many listings just do not mention the dimensions at all, leaving potential buyers squinting at the floorplan (if there is one, see above), trying to work out if Bedrooms 2, 3 & 4 are much the same. It would help, for instance, to say '2 double beds & 1 single" where appropriate and finally, don't say "office" when you mean cupboard! Clients will respect you more for being honest than if they think they've been mislead!
Our award winning software can help you with property management, uploading to portals, window cards and particulars plus we can design you a brand new Website at a very competitive price.
To find out more, speak to a member of our team today on:
020 8859 1700 (Option 1) or enquiries@estatesit.com