Useful Checklist When Setting Up An Estate Agency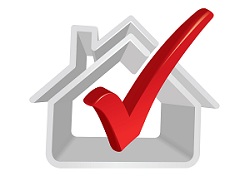 Since 1996 we have dealt with many Estate/Letting Agent start-ups. Over the years we have seen and heard of repeated issues that agents come up against when starting out. With this in mind we thought it would be handy to put together a startup checklist for some key points to keep in mind. So here we go...
Broadband Timing - Always allow more time than you think for the broadband to be setup. We have repeatedly come across this delaying launch dates.
Software First - Always choose your Estate Agent Software provider before you commission your website. It is imperative that you find out (before signing up) from your web company if they can integrate with your software and if they can what the costs are going to be. Alternatively choose a provider that supplies "All under One Roof" (Like us :).
Domain(s) - If you have the opportunity purchase both the .com and .co.uk - if you don't you will kick yourself in the future.
"Choose your Estate Agent Software provider before you commission your website."
Which Printer- Decide on what size your Window Cards & Particulars are going to be i.e. A4, A3 etc...this will help narrow your printer choice down. Also worth looking into ink costs for your printer, as usually if the printer is cheap then the cost of the ink might be high.
If the design of your particulars bleeds to the edge of the paper, make sure you choose a printer that is capable of doing this (otherwise you will end up with a white margin).
Branding - It is worth investing in your branding and getting it produced professionally (and provided in vector format). After all your logo is the face of your company and you and it are going to be seeing a lot of each other. Think about the colours, shape and is the logo sizeable (small and large) as your branding is going to be used on differing media such as websites, print and shop front etc...
PC's Or Macs - What hardware are you going to choose? Make sure that your software provider is compatible with what you choose. Also try to avoid a wireless network as these are prone to connections dropping.
Email - You might think that email is just email but there are different types of email accounts. For example we offer Standard, Advanced and Exchange...Find Out More.
Portals - Which property portals will you choose to upload to? We advise whoever you choose test and measure so you know what is working for your agency. After all the portal fees will be one of your larger costs and where the majority of your business is going to come from.
"Your logo is the face of your company and you and it are going to be seeing a lot of each other."
Social Media - We are firm believers of, if you are going to do Social Media make sure you commit to it. After all there is nothing worse than seeing a live Twitter page with nothing on it, or the last Tweet being 6 months ago! In today's Agency Social Media is a key part of your marketing mix and worth embracing...Find Out More.
Particulars & Window Cards - Your Window Cards & Particulars are your opportunity to display your Vendors / Landlords property in the best light. They are not only a marketing tool for potential buyers / tenants but also a potential instruction getter! Often these are one of the first things that a potential Vendor / Landlord sees. Therefore this is a golden opportunity to demonstrate why they should choose you as an agent...Find Out More.
Mobile Website Or App - Our recommendation is too choose a mobile website over an app. With the use of mobile browsing increasing year on year, making sure that your website works on mobile screens smaller than 5 inches is becoming increasingly more important...Find Out More.
Desktop Or Online Software - There are pros and cons to both but by identifying answers to some key questions you will be able to make a decision on this very quickly...Find Out More.
If you have any questions or would like advice on the above article please speak to one of our team on 020 8859 1700 (Option 1) or enquiries@estatesit.com