Can You Sell A Property In The Winter Months?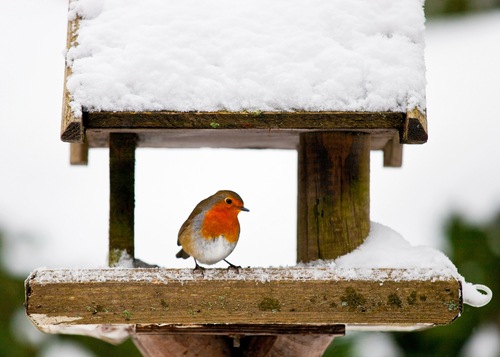 So, it seems winter is finally upon us! Early mornings defrosting the car, chilly dog walks in muddy fields, central heating turned up a few degrees and cosy nights around the log burner.
Some may think that now is not a good time to put a property on the market? But you know better! Vendors need to take advantage of the millions of people visiting property portals in January who, with resolutions made, are looking for a new start, new relationships, life beginning again, somewhere new.
It is reported that over 100 million people visited Rightmove's property portal last January, so now is the time to get their property listed and here are some tips for a winter sale:
When preparing to advertise the property, don't take pictures on a dark, dull day! Try to ensure there are a few rays of sunshine before clicking away. No-one wants to see a sad looking house staring back at them from a portal, website or newspaper.
Be informative in your advertising materials. Include floor plans, mobile phone and broadband signal and maps of the location. Don't forget schools, transport links, proximity to shops and amenities.
Try to create a USP for the property, whether that be the view, the parking, the garden, or the proximity to green space for the children or dog owners.
If you decide to hold an open house, offer visitors a hot drink to warm them up. If you are welcoming they will like you and chances are look more favourably on the property. Place plenty of mats by the doors to the outside, so potential buyers are encouraged to wipe their feet before entering and not feel awkward about keeping their shoes or boots on for the viewing.
Make sure the home feels cosy. Log burners burning, radiators warm, soft lighting if the day is dark and dreary and suggest the windows are cleaned, inside and out, to make the most of the occasional sunny but frosty days.
If the property has a conservatory, make sure some heat is provided out there. If there are no radiators then a surreptitious electric heater could be installed for the viewings. There is nothing worse than stepping into a freezing glass construction after the warmth of the main house.
Make a note of the state of the garden. Winter is never the best season for outdoors but at least lawns and borders can be tided and patio areas swept or even jet washed. Make especially sure that the frontage looks good, first impressions count. Vendors should be happy to oblige if it means their sale could be speedier.
You may be cold, wet and weary but always remain upbeat and positive and the sale will be assured.
Perhaps, like the weather, your website is looking a little gloomy or your software is in need of an update? Here at Estates IT we can help. Speak to one of our team today on: 020 8859 1700 (Option 1) or enquiries@estatesit.com and see what we can do for you.