When Is A Family Home Not A Family Home? When It's A 'Secret' Hotel!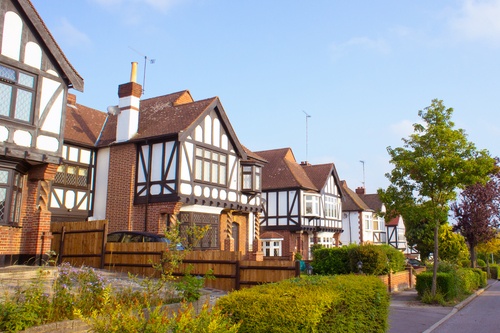 To end the week, I've decided to take a look at the somewhat lighter side of property and mention a story which I have to say, due to the sheer audacity and ingenuity of the perpetrators, brought a smile to my face.
Imagine you are living in a normal, reasonably affluent, quiet, suburban street in the London borough of Havering and you wake one morning to the sound of a coach full of tourists knocking on your door, asking directions to the "secret" hotel!
Well, that's what happened to residents of Beaumont Close, a cul-de-sac in Gidea Park, Essex. Suspicions were aroused in the neighbourhood when an unusual amount of taxis were discharging passengers with luggage outside the door of "Tudor House", a nine bedroomed home in the close. However, when coaches began to arrive, residents called in the council, who raided the property and closed it this week.
It turns out that without planning permission, this family home had been turned into an 18 bedroomed, 2 Star hotel, which was advertising on at least three hotel booking websites and was apparently "fully booked" until June 26th.
I can see why it was so popular too! Rooms ranged from only £40 per night for a double with free WIFI and a flat screen TV, up to £100 for a quadruple room. Although, using my very basic knowledge of maths, even I can work out that 4 people would be better off booking 2 Doubles and saving £20!
It's not certain when the hotel opened for business but there were reviews on the booking.com website. They were rather mixed, with one calling it "disappointing" but another saying "fabulous" and rating it 8.8 out of 10 but thankfully for the formerly oblivious residents of Beaumont Close, the "secret" hotel is no longer featured on any hotel booking websites.
On a more cautionary note, "serious fire safety breaches were found" when the London Fire Brigade investigated alongside the council and they promptly issued the owners with a prohibition notice, which bans the property being used for sleeping accommodation.
Havering Councillor Osman Dervish said: "We have told the owner to stop using the property as a hotel as it does not have planning permission. We will continue to monitor the use and take enforcement action if necessary."
Apparently and rather unsurprisingly, Tudor House's owners were unavailable for comment when approached by a local newspaper but it just goes to show, that you never really know what your neighbours are up to behind closed doors!
We can't help you run a hotel but we can design you a new website for your Lettings and Estate Agency business and supply you with our award winning software to ensure its smooth running.
To find out more, speak to a member of our team today on 020 8859 1700 (Option 1) or enquiries@estatesit.com