Right To Rent Checks, Today's The Day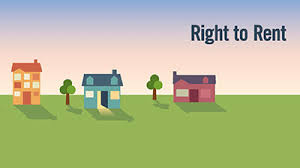 It's February 1st and the day has all too quickly arrived when 'Right to Rent' rolls out across England.
From today, landlords/letting agents must check that the prospective tenant has the right to reside within this Country before allowing them to sign a lease.
There is still much opposition to the scheme but from today, if you are caught renting to an illegal alien, then you can expect a heavy fine and even a jail term. Did you also know that checks must be carried out on the immigration status of not just the tenant, but of all adults seeking to live in the household?
So if you want to avoid a fine or worse, it is extremely important that you follow the guidelines and start checking today.
All the information you need to be compliant can be found at gov.uk "Right to Rent" checks
PCHomes Letting Agent Software, offers a full property management system, making it easy to handle all your Documents, Tenant Fees, Window Cards & Particulars, Portal Uploads and Website Management, assisting you to keep compliant with the law.
To find out more about our award winning software services and website design, speak to a member of our
team today on: 020 8859 1700 (Option 1) or enquiries@estatesit.com