Right To Rent: Are you Breaking The Law?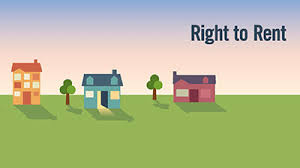 So many changes have been coming in for the rental sector of late, that this one may have slipped through your net and yet it carries the largest penalty. The Right To Rent
As of 1st December 2016, the Immigration Act 2014 was amended by Sections 39 to 41 of the Immigration Act 2016.
This applies to private sector landlords and to social landlords and includes a new criminal offence under Section 39 which will apply to landlords and letting agents who know, or have reasonable cause to know, that premises are being occupied by persons disqualified from residential tenancies, as a result of their immigration status.
The penalties include up to 5 years imprisonment and/or a fine. The criminal penalties will apply to all tenancies, no matter when they started. There will be a defence where reasonable steps have been taken to terminate a tenancy and draft guidance has been issued by the Home Office in relation to this.
Are you sure of your tenants or prospective tenants Right To Rent?
Are you compliant or breaking the law?
An extremely useful document is published by the Home Office, Right To Rent Document Checks: A User Guide and will give you all the information you need to check your tenants status thoroughly.
PCHomes Estate/Letting Agent Software, offers easy ways to record important information about your properties and tenants, store relevent documents associated to them and hold reports pertaining to any issues they may have.
To find out more about our award winning software services and website design, speak to a member of our
team today on: 020 8859 1700 (Option 1) or enquiries@estatesit.com