What Is A Responsive Website & Why Do You Need One?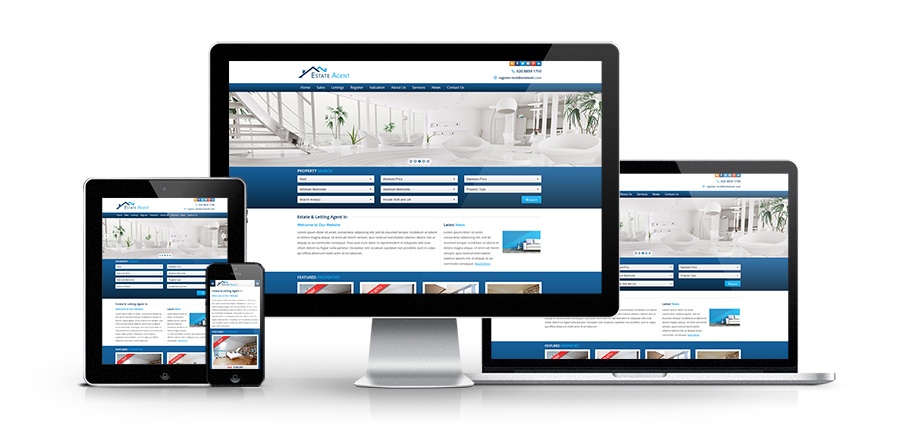 Responsive Web design (RWD) is where a designer creates a Web page that "responds to" or resizes itself depending on the type of device it is being seen through. That could be a desktop computer monitor, a laptop, a 10-inch tablet, a 7-inch tablet, or a 4-inch smartphone screen.
In short, the purpose of responsive design is to have one site, but with different elements that respond differently when viewed on devices of different sizes.
For example, a non-responsive website when viewed on a desktop computer, might show three columns but when you view that same layout on a smaller tablet, it might force you to scroll horizontally, which is not fun for users. Or elements might be hidden from view, or look distorted or unreadable. It is also complicated by the fact that many tablets can be viewed either in portrait orientation, or turned sideways for a landscape view.
On a smartphone screen, websites can be even more challenging to see. Large images may "break" the layout and sites can be slow to load on smartphones if they are graphics heavy.
However, if a site uses responsive design, the tablet version might automatically adjust to display just two columns. That way, the content is readable and easy to navigate. On a smartphone, the content might appear as a single column, perhaps stacked vertically. Or possibly the user would have the ability to swipe over to view other columns. Images will resize instead of distorting the layout or getting cut off.
The point is, with responsive design, the website automatically adjusts based on the device the viewer sees it in.
This type of intelligent technology firstly ensures that the user is presented with a great experience whether viewing the site on an iPhone or wide screen monitor and secondly, meets with Googles recommendations for mobile technology.
And why should it matter what Google think? The answer is easy! Google should always be a consideration when discussing a public facing website, for as brilliant as you think your website may be, if your customers can't find it, it is worthless.
Google has around 90% of the UK search engine market and the rest follow their lead, so ensuring that your website is engineered in line with Google's recommendations has to be a serious priority.
The concept of RWD is arguably the biggest change in website design for many years and its conception is mainly due to the increasing use of mobile technology to surf the web.
Businesses that fail to engage with the mobile user will increasingly see mobile traffic prematurely exit (bounce) their site. Today we are already seeing a considerably higher bounce rate (the amount of users that find your site but exit immediately) from mobile users accessing sites that haven't embraced responsive and this is only going to increase.
Research has shown that business owners usually fall into two camps, those that embrace technology and lead the way and those that play the waiting game and fall behind, but new technology can be the key to success or failure, so to hang back could be a huge mistake.
Opposition to moving forward with new technology generally centres around cost, as it is inevitably more expensive than conventional technology but whilst no one wants to spend more than is necessary, for the modern business your website is where the vast majority of your clients (potential, new and existing) will see you first, therefore a good experience is crucial.
Your website should present your business at its very best, something that users will enjoy using and will want to keep coming back to. It should offer the very best user experience possible and this is exactly what RWD does.
Along with our bronze, silver, gold & bespoke website designs, Estates IT now offer fully responsive websites for Estate and Lettings Agents. Take a look at our own website on your various devices and see the difference, then contact us on: 020 8859 1700 (Option 1) or enquiries@estatesit.com
We look forward to hearing from you.