Safe And Secure With The Residential Landlords Association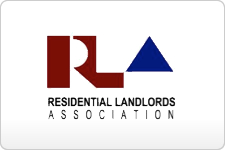 A promise comes today from the Residential Landlords Association (RLA), to make the process for insuring rented homes are safe, legal and secure, much easier for landlords to achieve.
They have launched a new Safe and Secure tool kit, providing landlords with a single website containing easy to understand information, accessed by clicking on an interactive picture of a house.
Each part of the house, when clicked on, provides details of the legal requirements for a landlord and information on the likely cost of fitting safety features such as window safety locks, carbon monoxide detectors and fire alarms. It also includes advice on how best to ensure gas, electrical and fire safety as well as information on how to prevent damp and mould, improving the energy efficiency of a property and how to prevent trips and falls around the house.
According to the most recent English Housing Survey, sixteen per cent of private rented sector properties have at least one hazard that means the home fails the minimum safety standards expected of them. The new RLA tool kit with its simple, easy to understand checklist hopes to improve these figures.
Launching the site, Alan Ward, Chairman of the RLA said: "Providing a safe, legal and secure home should be the first duty of any landlord to their tenant. Whilst the vast majority of homes to rent meet the legal standards required of them, we must do all we can to support landlords to address hazards quickly when they arise. The reality is that there a large number of legal requirements expected of rented homes. The problem is not a lack of law but of enforcing these requirements and ensuring landlords understand the complexities of renting homes out. This website provides a simple, easy to understand tool kit for landlords to ensure rented homes meet the standards required of them."
PCHomes Letting Agent Software, offers a full property management system assisting letting & estate agents to keep compliant with the law. It could be just what you need to keep your business on track and your portfolio of properties in order.
To find out more about our award winning software services and website design, speak to a member of our
team today on: 020 8859 1700 (Option 1) or enquiries@estatesit.com