Buy To Let Index Reports Biggest Monthly Rent Rise Since 2009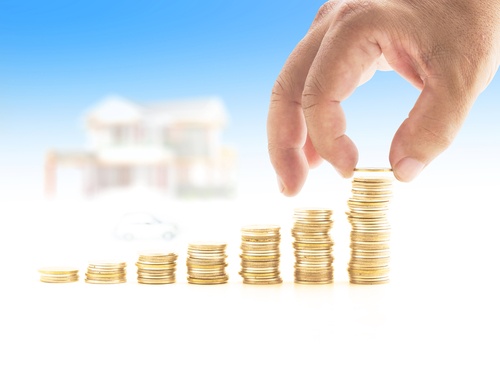 According to the latest Buy-to-Let Index produced by Your Move and Reeds Rains, average rents in the private sector are now above £800 across England and Wales for the first time.
The average monthly rents in England and Wales increased by 1.9% in July, the biggest monthly rent rise since 2009 and the figures show that rents have risen by 6.8% year-on-year from July 2014, when average rents were £753.
Four of the ten regions of England and Wales saw record rent peaks in July - London, Yorkshire & the Humber, and the East and West Midlands - while every region saw increases compared to last year.
London: average rents up to £1282, an increase of 12.1% in a year.
East of England: average rent £838 in July, up by 12.0%
South East: average rents £804 - a 3.8% increase.
North West: average rents £601 - up 1.3% in year to July 2015.
Wales: average rents £566 - a 0.6% increase.
East Midlands: average rents up to £584 - a 2.5% annual increase
West Midlands: average rent £583 - up 3.6% in the year to July 2015
Yorkshire & the Humber: Increased to £552, a record 2.0% increase for the area.
North East: average rent £523, up 3.1%
Adrian Gill, director of estate agents Reeds Rains and Your Move, said: "Just when you think the rental market is accelerating at full throttle, it finds a way to shift into a higher gear. We're seeing rent rises manage to hit record-breaking speeds on both monthly and yearly timeframes as far back as our data can go".
But Mr Gill warned that homes have become a scarce commodity and a concerted effort to build new properties was needed to balance supply with demand. "As house prices and mortgage deposits continue to eat up a larger and larger proportion of wages, appetite for rental properties has begun to outstrip the available stock. This has driven rents up even faster than house prices." He said.
Campbell Robb, Chief Executive of Shelter said: "Renters are being forced to bear the brunt of our housing shortage. Every day, we hear from families stuck in expensive privately rented homes, at the mercy of rent rises and with no possibility of a stable future".
Tenants have been hard-pressed in recent years due to an inability to get on the housing ladder and the ever-increasing cost of rents. And things aren't likely to get better any time soon.
This follows the news earlier in the week that house prices are rising so quickly in London that deposits are outstripping the ability of first-time buyers to save. In 29 out of the 32 boroughs, rises are now so rapid that typical savers might never reach the point they could put down the deposit for a mortgage.
Prices rose by less than the amount local people could realistically save in only three boroughs - Newham, Croydon and Havering, while in London's priciest borough - Kensington & Chelsea - it would take the average person a staggering 41.7 years to save a deposit.
Estate Agents & Letting Agents, to keep up with supply and demand, find out more about our award winning software services and website design and speak to a member of our team today on 020 8859 1700 (Option 1) or enquiries@estatesit.com