What Is A Rent Repayment Order?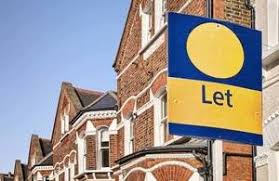 Rent Repayment Orders (RRO) are a means by which a tenant or local authority can ask a landlord for up to 12 months of Rent, Housing Benefit, or Universal Credit to be repaid.
Amongst other offences, a RRO is a financial penalty that can be imposed upon a landlord who, without reasonable excuse, manages or lets a property that ought to be licensed under the Housing Act 2016 and is not licensed.
An application to the Residential Property Tribunal for an order may only be made if the landlord has been convicted of the offence of operating a licensed property without a licence or the local authority is satisfied the offence has been committed (even though the landlord has not been prosecuted for the offence).
Who can apply for a RRO?
Prior to the Housing and Planning Act 2016, only the local authority could initiate the rent repayment order process. Tenants could only apply once the landlord had received a conviction for a licensing offence, or the local authority successfully made a claim for rent repayment of any housing benefit.
Now, either the relevant local authorities or tenants may initiate the process, if they believe the landlord is guilty of one of the qualifying offences in the previous 12 months.
Importantly, the tenant or local authority can only pursue the landlord and not the agent. However, if a landlord has a financial penalty imposed against them, there might be a possibility that they in turn will pursue their Letting Agent for mismanagement of their property.
As of April 2017, the full list of offences for which a Tenant may claim a RRO are:
Violence for securing entry
Eviction or harassment of tenants
Failure to comply with improvement notice
Failure to comply with prohibition order etc
Control or management of unlicensed HMO
Control or management of unlicensed house
The final offence, breach of a banning order, is expected to come into force from October 2017.
So Landlords, make sure you have the relevant licence for the property concerned and make sure you are compliant with the law, or you could be repaying some of that hard earned rent!
Estates IT, supplies award winning PCHomes software to the Estate/Letting Agents industry, which manages all your documentation effortlessly and in the, soon to be released, V7 PCHomes Plus there is an even more advanced module for tracking and maintaining licences, compliance and document information.
Book a demo for PCHomes Plus