Rent Freedom Day: Are Tenant Fees Out Of Control?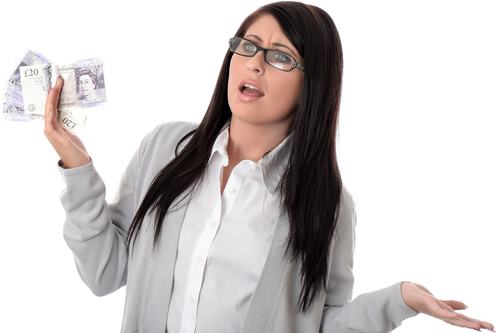 Many, like the organisation Generation Rent, believe they are. Which is why, at Central Hall, Westminster today, they are holding 'Rent Freedom Day'.
Director Alex Hilton, appeared on BBC Breakfast this morning to explain "It's a day for ordinary private renters and their allies to hammer home the message to Westminster - that we are angry, organised and ready to evict any MP who doesn't tackle the serious issues facing private renters today".
In a recent survey of 4,000 renters by spareroom.co.uk they discovered that two thirds of those who paid fees were told they were to cover "Admin". 50% said they had to pay to reserve a room, while 47% were charged for drawing up tenancy agreements and inventories. Credit checks and a charge for processing employer references were also standard. It seems the average outlay before keys are handed over is now £1700.
"Rent Freedom Day"
Matt Hutchinson, director of the company, is quoted as saying: "Nothing unites renters quite like a shared hatred of unexplained tenancy fees. So much so they've already been made illegal in Scotland. In the wider world, consumers get to choose which supplier to use based on a variety of factors, including price and service but, when it comes to renting, tenants have no choice but to use the agent marketing the property they want. This means most have little choice over whether they pay fees or not. As of April 2014 agents, by law, now have to publish a full tariff of their fees. Although this means greater transparency for tenants, the government still isn't doing enough to clamp down on excessive or unfair fees".
PCHomes Letting Agent Software can handle all your Tenant fees and allow these to be uploaded to your website and the portals for compliance with the law. For more information on how PCHomes handles your compliance see our previous news article Letting Agent Tenants Fees Rules 2014.
To find out more about our software services and help tenants make you their choice for flats to rent in London and Nationwide, speak to a member of our team today on 020 8859 1700 (Option 3) or enquiries@estatesit.com