Estates IT: An Independent Software Company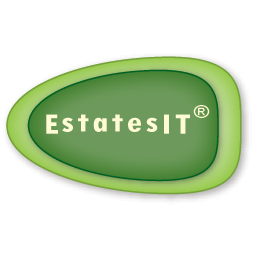 The big news this week is the acquisition of Reapit property software, which sold for in excess of 50 million pounds to the American venture capitalist firm Accel-KKR.
The cloud software business has a customer base of over 200 estate agencies and over 20,000 users in the UK and Australia. The firm employs 130 people across its five offices in the two countries and UK agencies that use Reapit include Countrywide, Savills, Knight Frank, Romans, Marsh & Parsons, CBRE and Winkworth.
The acquisition of Reapit follows the sale of Jupix in 2016 and Expert Agent in March of this year, both bought by the Zoopla Property Group. Meaning probably the three biggest agency software providers are no longer independent and dance to someone else's tune.
We know from experience that most agents prefer independent software companies, with some feedback being, that the smaller software providers "listen and hear" their clients, rather than giving a blanket response of "that's just the way it works".
At Estates IT we strive to give our clients exactly what they want. PCHomes Estate Agent Software has evolved from being a simple database program back in the nineties, to the highly-sophisticated Sales, Lettings, Property Management and Accounting package that it is now. In fact, PCHomes can do so much that it rivals the majority of property softwares and comes out on top, and this is due to listening to what our clients have asked us for. We ask, you tell us and we deliver!
If you have been looking at property software in the last couple of years, you will no doubt have concluded that very few of them actually listen to what you need and what you want. At Estates IT we are committed to fitting PCHomes to the way you work, not the other way around! We are one of the few remaining truly independent property softwares left, and that personal touch shows in every call we take. We know our clients by name, we remember the niggly specifics of their office setups, and we welcome our clients to contact us for support, training, advice or even just for a chat!
If you want to use a modern, easily accessible property software that makes running a property business simpler and more efficient, then you can do no better than to look at PCHomes. Estates IT are a multi award winning company whose philosophy is simple; we will look after you, because your success is our success.
To find out more about our software services speak to a member of our
team today on: 020 8859 1700 (Option 1) or enquiries@estatesit.com