Who Will Replace Boris In The Race For New Mayor Of London 2016?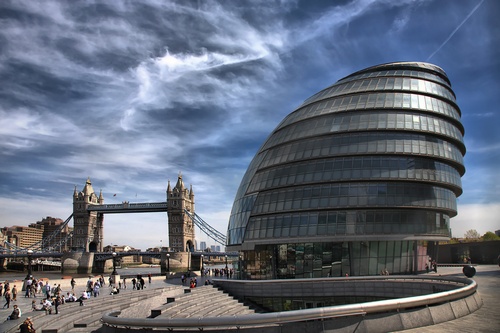 The 2016 London mayoral election will be held on 5 May 2016. Incumbent Mayor Boris Johnson has chosen not to run for re-election for a third term in office as, at the recent General Election, he became the Conservative Party Member of Parliament for Uxbridge and South Ruislip.
With the capital now home to more than 8.6 million people, a greater number than at any time in its history, any future mayor will face an even bigger challenge in managing housing, transport, and regeneration of the city.
So the race is on to find a replacement, with new candidates from all parties throwing their hats into the ring and declaring their intention to stand for office.
Currently, the two front runners for the Labour party appear to be Dame Tessa Jowell and Tooting MP Sadiq Khan who went head to head on housing this week, as they unveiled plans to make London more affordable for renters.
Former cabinet minister, Ms Jowell, pledged that on her first day at City Hall she would establish a new agency, "Homes for Londoners", setting out six strategic goals including getting London building homes, building the workforce to do the job, help for buyers, fairness for renters, tackling the empty homes scandal, and building real communities not just houses.
At the heart are her plans for thousands of "rent to buy" properties as part of every mixed community built on public sector land. "Some 2,000 affordable homes could be built annually for the next 20 years on unused land totalling nine square miles owned by Transport for London alone", she said.
She warned the housing crisis was a "grave threat" to London's economy, as well as a crisis for its people, as workers risked being priced out of the capital. Most Londoners on the average wage would need to save for at least 10 years to get a deposit. In almost half of the boroughs, it would take them more than 15 years.
Ms Jowell, who was credited with bringing the 2012 Olympics to London, said she would use a partnership model of the kind used to construct the Games site to deliver homes quickly. Pitching herself as the "One London" candidate, Ms Jowell said Labour must reach out beyond its core support to win the race for the job next year.
Her main rival, Mr Khan, has set out his plans for a "London living rent", a form of intermediate affordable housing which would offer a below-market rent linked to a third of average tenants' incomes. Tenants would be encouraged to save some of the difference on market rent towards a deposit.
Mr Khan also wants to set up a not-for-profit lettings agency which could name and shame poor landlords, and for the Mayor to have powers to freeze rent rises.
"I don't want to be a Zone One Mayor" he said. "Also, I don't want to be a red-carpet Mayor. For the last eight years you've seen a red-carpet Mayor, somebody who is fantastic going to openings, great with a flute of champagne in his hands. I'd rather roll up my sleeves and fight for all Londoners."
Conservatives hoping to become the party's candidate for next year's election include the former footballer Sol Campbell, the current Deputy Mayor Stephen Greenhalgh and Ivan Massow, an entrepreneur and businessman, who has launched his campaign to become the next mayor of London with a candid video on YouTube.