The Pros And Cons Of Implementing HTTPS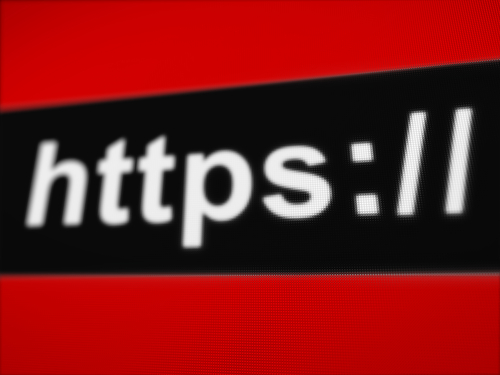 Google has created a storm of interest in HTTPS, due to the announcement that this affects SEO.
What is HTTPS
HTTPS is a secure version of the HTTP protocol - in fact, it's HTTP over SSL (Secure Socket Layer) or TLS as it should be called. HTTPS uses very strong public-key cryptography to encrypt the connection between a client (often a web browser) and a server. No one but the server and the client can know what is being communicated. That requires an SSL certificate, which serves to verify the identity of the server via a certificate authority and provides the keys that are used to encrypt and sign data.
Lots of sites don't need that level of privacy and security. The average blog, for example, doesn't need its public-facing pages encrypted with high grade cryptography, but Google is a fan of the "security by default" and "HTTPS Everywhere" concept, so it's using SEO to incentivize webmasters & companies to implement HTTPS.
What are the advantages and disadvantages of offering SSL-encrypted HTTPS connections to your users.
Disadvantages
You will need to buy an SSL certificate

The prices vary depending on how many domains or subdomains the certificate will cover and also on the level of identity verification
The certificate is a yearly cost
If the certificate runs out and/or is not renewed the site will show errors or may not even display at all unless reverted back to HTTP
Delays

In some circumstances HTTPS can cause delays
Mixed Modes Issue

During the course of browsing the web, you'll probably have received a warning that says a site which is ostensibly using SSL is serving insecure content. That is not because they are up to anything bad, but because they are loading assets from other sites or services e.g. social media or chat widgets, that aren't encrypted
Proxy Caching Problems

Usually affects larger sites. Any public caching that might have happened cannot happen. ISPs and others will not be able to cache encrypted content
Advantages
Identity Verification

A certificate guarantees the information a browser is receiving originates from the expected domain. It's a guarantee that when a user sends sensitive data, it's being sent to the right place, and not to a malicious third-party
Data Integrity

If data is sent without encryption, it's possible for a third-party to sit between the server and the browser and read everything. HTTPS connections make this sort of "man in the middle" attack much more difficult
SEO

Google wants to send its users to secure sites and so has made HTTPS connections a SEO ranking signal. That means, all else being equal, which it never is, a site with HTTPS is going to rank higher than a site without. It's important to note that HTTPS is a weak ranking signal. At the moment, implementing SSL is going to have a minimal impact on search positions. High quality content is more important.
Trust

The browser padlock indicates that you take security seriously and helps give users confidence
Webmaster Opinion
Security is important but security costs money, if this is important to you then spend the money and implement HTTPS
Having implemented HTTPS previously we have currently seen this has minimal impact on SEO
Users when inputting payment information will often look for the padlock symbol on the web browser. However, in our experience this is, more often than not, not the case when submitting contact us forms. This will often depend on the amount and type of data you are requesting from the user
Some web design companies use this as a selling point on sites but do not advertise the extra costs involved, and that is it is yearly charge. Sometimes the charge is hidden in larger hosting fees
Estates IT Prices
HTTPS certificates can be provided as an add-on to your website and are not included in basic hosting charges
We provide specific prices on application, as the certificate application will depend on several factors
Prices start with a basic HTTPS certificate from £120+VAT per year
Certificates can be purchased for longer than 1 year at a time if required
Estates IT supplies Estate & letting agent website design packages. Modern, clean, responsive websites, designed with industry and web standards.
To find out more about our website design services speak to a member of our
team today on: 020 8859 1700 (Option 1) or enquiries@estatesit.com