Proposal Of 3 Year Holiday On Stamp Duty For FTBs On Houses To 300K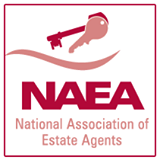 NAEA Managing Director Mark Hayward has welcomed Labour's proposal of a 3 year holiday for first time buyers on properties under £300,000.
Mr Hayward said yesterday "For many, hidden costs such as stamp duty can be the difference between being able to afford a home and not being able to afford one. Our recent research showed that just under a third of house sales were made to first time buyers and hopefully we'll see this significantly increase over the next three years."
He continued:"This could be a real vote swinger for those looking to step on the housing ladder. Scrapping stamp duty for homes under the price of £300,000 would only mean good things for hopeful first time buyers but supply does remain the biggest obstacle."
However, not everyone in the industry has been so supportive of Labour's plans.
Jeremy Blackburn of the Royal Institute of Chartered Surveyors, said that while it may help some first time buyers, it would also be interfering with demand.
"Prices are already predicted to rise in the next parliament and this is only likely to make matters worse. The promise of one million homes by 2020 is an ambitious target, but Labour has not fully explained how they expect to remove obstacles to such a supply-side revolution. What we need is a drastic increase in supply." he said.
To keep up with supply and demand, find out more about our award winning software services and website design and speak to a member of our team today on 020 8859 1700 (Option 1) or enquiries@estatesit.com