PROPERTYdrum National Conference Lancaster London on September 27th 2011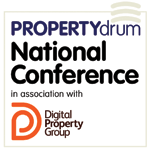 PROPERTYdrum are holding another conference at Lancaster London on Tuesday September 27th 2011, the PROPERTYdrum National Conference. The aim of this conference is to help you prepare for 2012, to plan your marketing strategy and to know what to expect from the economy and market.
The Conference covers residential property, sales and lettings and will be of interest and value to anyone whose business is in residential property. PROPERTYdrum have a line-up of expert speakers and a panel from the main property portals - and a Michael Portillo will be our keynote speaker.
Hopefully we will see you there - we are stand number 3.