Checking Out The Big 3 Property Portals: How Do They Compare?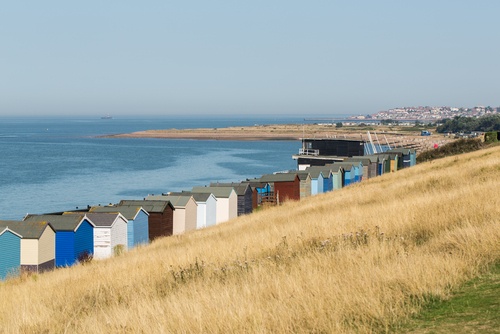 I count myself very fortunate to live in the lovely seaside town of Whitstable, near Canterbury in the county of Kent, South East England. We seem to have our own micro-climate here with substantially less rain than other parts of the country, beautiful sunsets and a relatively low crime rate. The perfect place to bring up children or retire to and a stone's throw from London. So, perfect for residents of the capital to visit at weekends and de-stress.
In fact, we have so many visitors "down from London", or DFL's as we locals call them, that most of us don't venture out in the car at weekends as we know there will be absolutely nowhere to park and every inch of pavement with be taken up with slow moving tourists taking in the sights. But generally we don't mind that. Visitors are good for our local economy and we have many small independent shops and cafes that rely on the booming weekend trade.
An increasing number of our visitors though, decide that driving to our town for a few short days is not enough and they wish to purchase a "second home" or even relocate here, so I set myself the task of finding the best property portal for them to use in their search for a seaside pad in sunny Whitstable!
I decided to check out Rightmove, Zoopla & OnTheMarket to see who could offer the widest range of property in my CT5 area, so I entered "this area only", "any price" and "any bedrooms" on all three sites and I have to say, I was shocked by the result!
Rightmove delivered me 278 properties, Zoopla 257 and OnTheMarket 10. Yes that's right, 10! Now, I know OTM is a relatively new player in the property portal business but 10, that was crazy! So, I decided to choose another area and see how OTM did there and I picked ME13. Further inland and a bit more rural. This time OTM fared a little better with 69 results, Zoopla 129 & Rightmove 209.
Intrigued by my findings, I went "large" and searched for properties in Brixton, South West London. It was here that I spent my childhood and 25 years later met my husband, so I have a very soft spot for this multicultural town. I know you are on the edge of your swivel chairs to find out the results of my research, so I will keep you in suspense no longer! Rightmove found me 568 properties for sale in this area only, at any price, with any amount of bedrooms, Zoopla came up with 405 and OnTheMarket 61. Yes, 61!
Not wanting to dismiss OTM without further investigation. I thought that perhaps they were simply not as strong in the South of the Country. So, I searched Preston in the North, Walsall in the Midlands and finally, Plymouth in the South West. Of the 3 areas, OTM fared best in Walsall with 418 properties, almost equalling Zoopla with 466 and Rightmove way ahead with 1,000+. But in the North and the South West, Zoopla & Rightmove had over a thousand each per town and OTM only 294 and 69 respectively. Oh dear!
I am left in no doubt that although, in my opinion, OTM is a lovely looking portal there is no way at present time that they can compete with the other 2 giants of the industry. For me, they simply don't have enough stock on their books to sustain my interest.
Could the reason for their lack of supply be down to the "only 1 other portal" rule that they are enforcing? Perhaps.
Will they survive? Maybe. Only time will tell.
Property Portals are an extremely valuable resource for all house hunters today, whether they are buying or renting. if you don't have the best software to upload your portfolio, you could do with our help. For further information on our award winning software for estate and lettings agents and our website design with Mobile & Gold, Silver & Bronze options to suit every budget, please speak to one of our team today on 020 8859 1700 (Option 1) or enquiries@estatesit.com