Another Day, Another Argument Between Zoopla And OnTheMarket!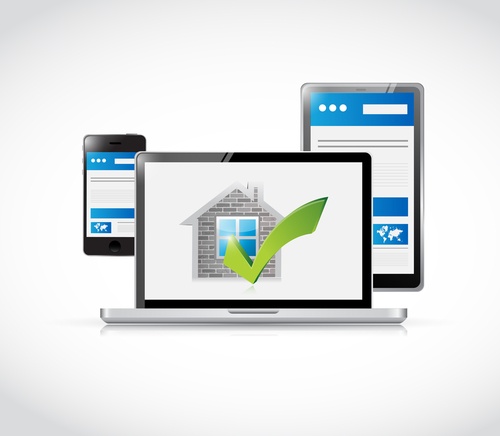 Zoopla claimed on August 12th, they had 878,288, properties on their website, giving the impression that this meant in the UK. OnTheMarket refuted this saying it was actually 675,540 properties in England, Scotland and Wales. Zoopla then reduced the total on its UK sales and lettings search pages, so that the number is now 692,058 (as at 22 August). It seems they had initially added their overseas sales!
The bear baiting between these two is getting tedious. Ritually, the two portals bicker and squabble like two toddlers in the playground whilst rightmove simply get on with being number one and developing their new touchy feely website.
Forgive me if I'm wrong but wasn't the idea of OnTheMarket to challenge Rightmove's domination of the market? If it was, then clearly it hasn't worked as Zoopla was the portal that most agents left to try out the new kid on the block.
Now the dust has settled, some agents have returned to Zoopla and some are sticking with OnTheMarket but during all of this, rightmove has stayed at the top of the pile and currently has over a million UK properties on its website
So, here is what we do know:
Historically, Zoopla has always had a greater presence in London, while rightmove excels everywhere else and has the lions share of properties in the UK on their website. OnTheMarket can offer exclusive listings for 48 hours but do not list online estate agents properties and they insist on the 'only 1 other portal' clause.
Costs are hard to compare as it depends on where you are located, how many branches you have and the negotiation skills of each individual estate agent.
OnTheMarket has a glorious website, perfect for viewing on any device. However, -find your happy- rightmove is beta testing a new one which, when ready, should "increase its consumer friendliness". Zoopla meanwhile has introduced a new advertising campaign which will run to the end of the year and for the end user, still has my favourite feature of all "when was the property first listed and has it dropped in price"!
The savvy seller these days does consider which portal their prospective agent feeds to before engaging their services. "How many hits has my property generated"? is heard as commonly as "How many viewings have we got"? So, it is vital that agents choose wisely when deciding the best portals to upload their portfolios to. We must remember that choice is a good thing and each of the three main players offer something different.
An estate agents job is to sell property and rightmove, Zoopla & OnTheMarket are great tools to get that job done. Here at Estates IT, our award winning company feeds to all property portals, taking care of it for you. Just tell us where you want to be seen.
Property Portals are an extremely valuable resource for all house hunters today, whether they are buying or renting. if you don't have the best software to upload your portfolio, you could do with our help. For further information on our award winning software for estate and lettings agents and our website design with Mobile & Gold, Silver & Bronze options to suit every budget, please speak to a member of our team today on 020 8859 1700 (Option 1) or enquiries@estatesit.com