New Property Series On Channel 4 With Phil And Kirstie: Love it or List it!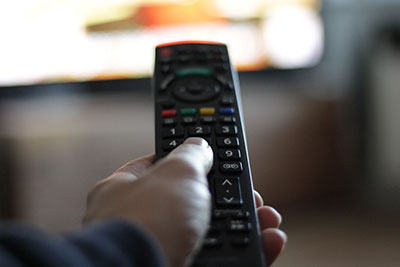 Following on from their hugely successful television series "Location, Location, Location", Phil Spencer and Kirstie Allsopp are back on our screens tomorrow night at 8pm, with a brand new series for Channel 4, "Kirstie & Phil's Love it or List it".
Each episode will see Phil and Kirstie meet couples whose house no longer fits their requirements; it may be that they feel they've outgrown it, that the space doesn't work or that they're bored with out-dated decor and craving a change. After listening to their issues and embarking on a fact finding mission to see how the family use their house, the super competitive duo will go about convincing them that their way is the right way.
Phil thinks that the buoyant property market means that moving house and listing it for sale is the only solution, whereas Kirstie thinks that there is a huge amount of wasted money in moving and that if you invested the cash that you'd spend in doing so, you could have a fresh and exciting start without having to pack a single box.
Armed with a budget that will equal what it would cost the family to move Kirstie will set about transforming their current house, with the help of an expert property developing team. Meanwhile Phil will be playing devil's advocate and using his expertise as a surveyor to see what they could get for their money in their dream area. So, whose powers of persuasion will win out and will it be Team Phil or Team Kirstie who saves the day?