PCHomes Estate Agent Software V5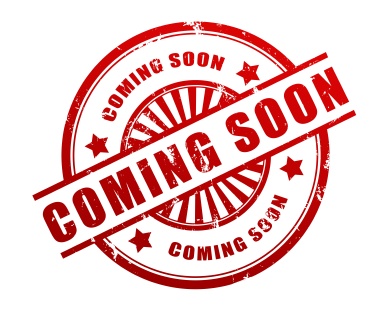 Estates IT are proud to announce that PCHomes V5 is now in Beta testing and to be released shortly. Some of the many features and benefits of the latest version are as follows;
New Media Manager
New 'Media Manager' gives enhanced tools to allow users to edit photos for example change contrast / brightness.
Add multiple photos / floor plans at the same time rather than having to add each image individually.
Allows users to add unlimited photos to properties & upload unlimited photos to your website (some customisation may be needed on your website).
Simplified re-ordering of photos / floor plans.
Ability to add watermarks to your photos.
Images can be named e.g. Lounge.
Display full screen photos on a slideshow.
Compliant to New EPC Legislation
1. Use Link EPC on "Links" tab of property screen to link to PDF or graphic.
This is the same option as for v4 of PCHomes. However, there are additional features in v5 that help with some of the problems with this method. You may have an EPC provider that does not allow the EPC to be stored online on their servers and/or to be accessed publicly. If this is the case you will need to host the document yourself or via your website.

PCHomes v5 allows just the file name of the PDF to be input into this field. If the file is found locally and is not a URL then the file is automatically uploaded to the Estates IT servers and can then be referenced from websites and portals as a URL.
2. Store as "EPCPAGE1_LEAD_999999.jpg" in Open Documents.
Using a standard naming convention and storage location for the EPC first page graphics, this graphic can then be automatically uploaded to the website and included in particulars. Format as above for property code LEAD_999999, where the file is stored in the LEAD_999999 open documents folder.
3. Store as "EPC_LEAD_999999.pdf" in Open Documents.
Using a standard naming convention and storage location EPC PDF documents can ensure these documents are uploaded to these website and portals. Format as above for property code LEAD_999999, where the file is stored in the LEAD_999999 open documents folder.
But its a pain to get the first page extracted! With options 2 and 3 for PCHomes V4 above you will need to get the EPC first page provided as JPG (graphic) file format. Here are your options for that:
Your EPC provider may be able to provide this graphic for you. If you cannot get this provided ...
You can use your own method of extraction to get the first page out.
You could print the EPC PDF out and scan the first page as a graphic.
You can get upgraded to v5 of PCHomes which has tools to extract the first page for you.
PCHomes V5 goes further it includes extra tools to allow you to extract the first page of an EPC PDF document and create it as an image file. The well established estate agent software has PDF tools that allow extraction of the image with the required naming and location. It can then allow for this first page to be merged into the property particulars or any PDF document. The extracted files and the original PDF file, if included in the correct location, will also be uploaded to the internet documents library.
PCHomes allows the user to select the EPC PDF from a disk location, The system will copy it the correct location, fill in the URL link and ensure that it is upload to internet when saved.
Letters
Upgraded standard system release letters, Tenancy Agreements, Sales Memos etc..
Add your header and footer once and it will apply it to every letter.
Social Media
Create tweet texts from property screens.
Customise tweet text output formats.
Easily shared your property on Facebook.
Output property files to Facebook Apps like PropertyPlace.
Output property files to Mobile Apps.
Links to NetHousePrices.com sold price list.
And There Is More...
Add multiple email addresses to people screens e.g. vendors / landlords etc...
Create your rooms details from a photo list.
Add custom signatures to HTML emails.
Support for Rightmove V3 R3 format output of properties.
Support for Lonres format output.
Enhanced XML outputs.
Enhanced online / off-site backup enabling backup of larger capacity systems.
Improvements for all v4 and v5 PCHomes users
Portal Upload upgrades to Rightmove V3 R3 format.
EPC Links uploaded to portals.
Latest portal uploads available Loot.com, PropertyPlace,Gumtree.com, NetHousePrices.com and MyKeys.co.uk.
Upgraded server infrastructure.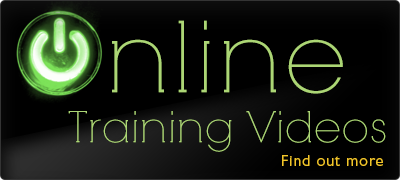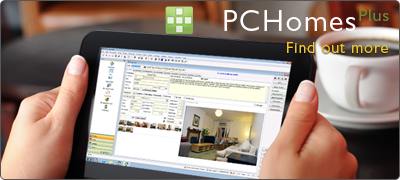 Find out more about PCHomes and PCHomes Plus Estate Agent Software