Summary Of Changes From PCHomes V6.0 to V6.5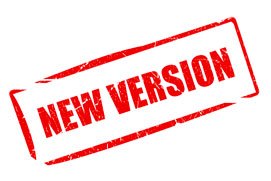 Below is a summary of changes when moving from PCHomes or PCHomes Plus V6.0 to V6.5.
- New letter suite and new branding engine and sentences.
- Send letters as print documents or emails.
- Auto publishing optional for Under Offer properties part of events process.
- Option to prefill tenancy agreement/prescribed information with tenant details other than name.
- More diary entries from documents produced stored against person as well as properties.
- Transfer between accounts any amount and change narratives.
- Refund deposit new options for allocating against rent and partial payback.
- New section under people on legal tab for - Salary/Job/NI/DOB.
- Updated Email Sender to allow adding of signatures and changing of email in HTML editor.
- EPC numbers duplicated on tab 2 on property screen for ease of entry.
-1 click to output reports in contract screens and buzzes.
- Add Guarantors into PCHomes.
- New tenant terms screens.
- New Portals Opt Out Options.
- New User Fields new multiple choice tick box options.
- New bulk email splitting features & auto BCC.
- New Repairs screen layout and options.
- New phone dialling options for supported systems.
- SMS replies default setting, more configurable outputs/messages e.g. from popups.
-Auto EPC Graph image generation for portals.
- More new portals supported for auto upload LonRes, AllAgents, S1Homes, INEA and Movehut.
- System categories can be hidden from use.
- Supplier mark-ups can be an amount not just a percentage.
- Suppliers can have a default product code for recharges.
- Diary - New Repair icon for dragging.
- Security Enhancements - options for changing negotiators, editing people or property records.
- Matching can be restricted to user or branch people or property through security.
- BLM import engine upgrade.
- BLM export engine upgrade.
- New Diary Screen Layouts.
If you have any questions or would like advice on the above article please speak to one of our team on 020 8859 1700 (Option 2) or enquiries@estatesit.com