PCHomes Plus More Than Just Estate Agent Software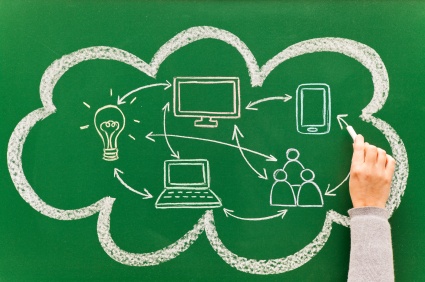 We launched our cloud estate agency software PCHomes Plus in May last year. Since then we have had a number of new and existing estate agents join the revolution. As the product is nearing its first birthday we thought it would be a good idea to detail some examples of where PCHomes Plus has benefited our clients.
Of course there are the usual main advantages of using cloud software such as; remote access, latest version (always) and daily backups etc. However there is one particular advantage that has helped save our clients time and money. Every PCHomes Plus is packed with estate agency software features and each licence is released with Microsoft Office 2010 (latest version including Word, Excel, Outlook, Publisher and Powerpoint).This means that if you are a start-up business or have old software (and want to upgrade) and have an average of 5 users then you will save yourself £850.00 excluding VAT (based on £170 per licence)!
We have also seen numerous examples where our cloud solution has reduced the need to have complicated costly network solutions /support for example with backing up as the agency should be running the business from inside the cloud (which is regularly backed up). PCHomes Plus also helps with cost savings in terms of the IT infrastructure as most of the time it negates the need for the agency to purchase a server and high specification desktops as our software is not using any of the local resource - all we ask for is an internet connection. In fact our office has a standard line that you could walk in to Tesco's purchase your laptops, get an internet connection and you would be up and running it's that simple.
In a recent implementation a new 5 branch estate agency switched from a competitors desktop based software into the PCHomes Plus Estate Agent cloud system. Running old XP machines was not an issue and transition was smooth. This has enabled their 22 users to be upgraded to the latest version of office and have mobility, as well as saving them £3740 on upgrade licences for Microsoft Office. Scalability of the IT infrastructure is key to the success of a multi branch agency and the cloud solution offers managed scalability faster than a traditional office network. With per user pricing you only pay for what you need.
As we live in an image conscious world you will be pleased to know that the cloud software will also run on Macs, iPads or even an iPhone so if you are wanting to make those all-important first impressions then look no further than our solution PCHomes Plus, software for Letting Agents and Estate Agents.
Please contact one of our sales team if you would like a presentation on 020 8859 1700 (option 1) or via sales@estatesit.com